Mortgage Broker & Home Loan experts in Main St Croydon
, CROYDON VIC 3136
Tel: 03 9725 5799 Fax: 03 8677 2464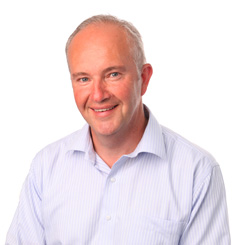 Joanne McInnes
Welcome to Mortgage Choice in Croydon
Mortgage Choice - Maroondah at 107 Main St, Croydon. We specialise in finding you the right loan for your first home, next home, investment property or car/personal loan.
Jo and John Iskra run a dynamic, warm and friendly business. Their business is one of the top performing franchises in Victoria, which is attributed to their knowledge, experience and hard working attitude.
Both Jo and John are qualified mortgage brokers who hold a Diploma in Finance Services (Finance and Mortgage Brokering). They also regularly attending professional development days to ensure that their knowledge is up to date and relevant.
Easy access for an easy loan process
At Mortgage Choice the process of finding the right home loan is made simple.
We have access to hundreds of loan products from our panel of over 20 lenders, including the big banks and speciality lenders. We research and compare the loans to make sure we find the right one for you!
We deal directly with the lenders for you and complete all the follow up with your chosen lender. We keep in touch with you throughout the loan process.
If you are wondering about:
The cost of purchasing or refinancing
Debt consolidation
How much you can borrow
What your repayments will be
Which home loan product is right for you
Talk to John or Jo. Their friendly and professional advice will help you to make an informed decision.
We can also help with:
Personal Loans
Car loans
Insurance - Home & Content
Financial Planning
No cost to you
Our home loan service is of no cost to you as the lender pays us after your loan settles.
As Mortgage Choice brokers we are paid the same rate regardless of the home loan you choose from our wide choice of lenders. This ensures we are focused on the right outcome for you!
Come and visit us
Mortgage Choice - Maroondah is located at 107 Main St, Croydon. This is a busy shopping precinct with easy access and plenty of parking. The shop is easy to find and well signed.
Next time you are in Main Street Croydon, please come in and visit us!
Review
Quick response from initial enquiry through to settlement date (30 days). Thank you for your support, advice and knowledge during settlement of our property.
J.M., VIC
Read more reviews
Latest
media release
Published: 13th September, 2017
Nearly one in three Australians have fixed rate mortgages, new data has shown.
Read more media releases