September 11, 2018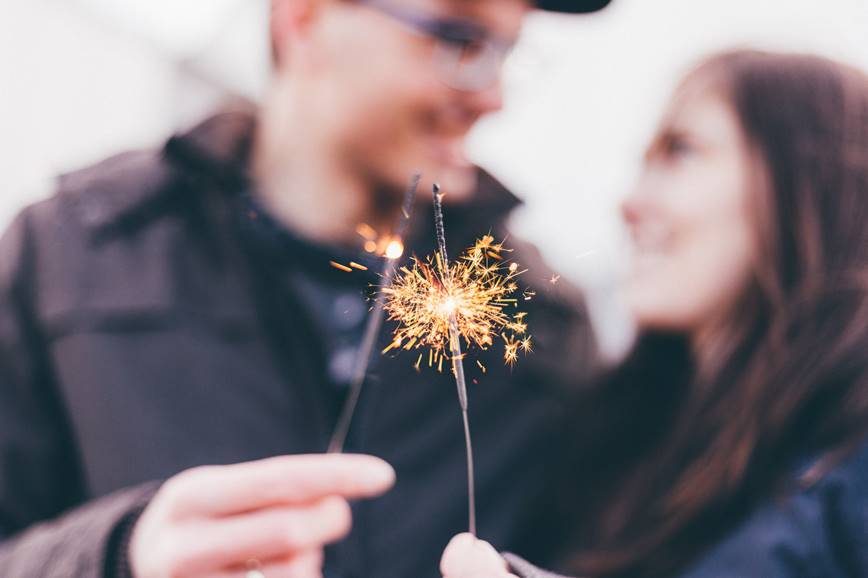 This is for all those first home buyers out there! We know that you probably have plenty of questions - and we can help you with the answers! Check out our first questions - one we hear all the time at Mortgage Choice in Rosanna & Ivanhoe.... what grants & stamp duty discounts are available to first home buyers?
We know that it's not often that you can say this, but when you're buying your first home, the Government does have your back. It's come up with a range of different incentives, programs and discounts to help Aussies young and old save & purchase their first home. Let's review them:
Stamp duty discounts
This is a huge one and saves tens of thousands of dollars for first home buyers. Stamp duty is complicated to figure out but is one of the biggest additional costs when buying property in Australia. But don't despair - when buying your first home you could be eligible for considerable discounts. For first home buyers purchasing from 1 July 2017 you can:
pay zero stamp duty if the property you purchase is worth $600,000 or less
get a considerable discount on stamp duty if the property you purchase is worth between $600,000 - $750,000
It's a lot of money especially considering that stamp duty can sometimes be up to 5% of the total property purchase price. That's a lot!
Click here to figure out how much stamp duty you might need to pay
First home owners grant Victoria
Another great effort from the government is the First Home Owners grant for Victoria. The government will give you a lump sum as a grant for purchasing your first home, but only if you are purchasing or constructing a new build. The amounts are:
$10,000 first home buyer grant if you buy in a metro area
$20,000 first home buyer grant if you buy in regional Victoria
For more information click here
First Home Super Saver Scheme (FHSSS)
The First Home Super Saver Scheme or FHSSS is a brand new incentive and one that not many first home buyers are aware of. Announced in the May 2017 budget, the Government has decided to help first home buyers save for their first home, by allowing them to save within their superannuation accounts.
This means that from 1 July 2017 any super contributions made to a super account under the FHSSS can be accessed to directly purchase a first home. The FHSSS is designed to help eligible Aussies build savings for a first home deposit by allowing them access to the low tax limits of their super fund. Very cool, but can be complicated.
Find out if you're eligible
As you can see there are lots of great discounts & incentives for first home buyers to get into their new home faster. But before you get too excited, there are lots of rules around eligibility. The best thing is, Mortgage Choice in Rosanna & Ivanhoe can help you figure out if you're eligible.
Click here to download our free e-guide: Buying your first home
Book a time with us to discuss if you're eligible on 0419 587 863.
What is home loan pre-approval?
Home loan pre-approval (sometimes called 'conditional approval') is the first step in buying a property and is simply an indication of how much a specific lender is prepared to lend you. A home loan pre-approval is a bit of a reality check when it comes to your budget, and will stop you from looking at properties that are way outside what you're comfortable repaying.
It basically gives you a clear budget for when you go out and start looking at properties, and can help you avoid a few sticky situations in the long run. It's designed to give you a clear price range, as well as the confidence in your ability to borrow. It's important to keep in mind, that pre-approvals are usually a limited time offer usually for a period of three to six months, depending on the lender.
With pre-approval in hand you're also in a much better position to negotiate on price, so don't be shy about letting real estate agents know your loan is pre-approved.
If you're buying at auction, loan pre-approval is critical as it gives you a limit, and if you are thinking about buying off the plan, the developer may require pre-approved finance.
There are different types of pre-approval
The one to aim for is where the lender has seen details of your income, your household expenses and other debts to enable it to make an informed decision about your eligibility for a home loan. Not all lenders offer home loan pre-approval, and that's where your Mortgage Choice broker in Rosanna & Ivanhoe can help, letting you know which lenders offer pre-approval, and guiding you through the process of applying for your home loan.
The first step to pre-approval is sitting down with your mortgage broker to discuss how much you're comfortable repaying, what lenders might suit you best and what you're likely to be able to borrow. The next step is to choose the lender that you would like to get pre-approval with and submit the paperwork. Your Mortgage Choice broker in Rosanna & Ivanhoe will do all the research and paperwork for you, at not cost to you.
What's the difference between pre-approval and unconditional approval?
Home loan pre-approval is like the amber light of borrowing. Your lender has given you an indication that under these circumstances, they would be happy to lend you a specific amount.
Unconditional approval is like the green light for borrowing and usually takes place after you have found the property you would like to buy. It is the fully approved offer for finance and requires verified information about your finances and debt to be submitted to the lender. Loan documents are generally distributed at this point, signed and returned, after which application is moved to settlement.
If you would like help with pre-approval talk to Mortgage Choice Rosanna & Ivanhoe!
We're here to help first home buyers navigate the home loan journey confidently. We do all the research, compare hundreds of home loans and rates to find you the right one, as well as complete all the paperwork and submit to the lender on your behalf. The best part? Our home loan service is no cost to you.
Talk to us today on 0419 587 863 or click on the Contact Us button at the top of the page.