Home loan & Mortgage expert in St Peters, Firle, Norwood, Magill and surrounding suburbs
, CAMPBELLTOWN SA 5074
Tel: 08 8165 3596 Fax: 08 8312 3240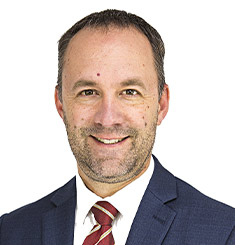 Caleb Swartz

0488 063 995
Amit Deobhankar

0428 630 328
Your home loan has never been easier.
At Mortgage Choice in St Peters, we work to ensure that we are finding you the best home loan from our wide range of lenders, to suit your needs. We do all the research and paperwork, so you don't have to , and keep you updated as the loan progresses. Call us today!
We share your passion
We're passionate about helping you achieve your dreams of:
A first home
An investment property
Your next home
Renovating your home
All your financial needs are covered
Our skilled team can help you select from a range of finance options:
Car Loans
Debt Consolidation
Personal Loans
Equipment Leasing
Loan Repayment Insurance
Life & Risk Insurance, as well and Home and Contents Insurance
The loan that suits you needs
We have access to hundreds of loans from over 20 different lenders including the big banks and specialty lenders. We do all the research, to find the best loan for your life! We hate to see people stuck in the wrong loan for years, so we work hard to ensure we get you into the right one.
It gives you choice – without the legwork
At Mortgage Choice in St Peters, we do all the legwork and prepare all the paperwork so you can set about finding the right car or property to purchase. We will keep you updated as the loan progresses, and deal with the banks on your behalf - easy!
Expert advice at no cost to you
There is no charge for our home loan service as the lender pays us when your loan settles.
At Mortgage Choice, the only thing that matters to us is the home loan that's right for you. As a Mortgage Choice broker we are paid the same rate regardless of which home loan you choose from our wide choice of lenders.
More convenience for you
We understand your life is busy.
That's why we can visit you at your home or workplace at a time that's convenient for you.
To get expert advice to help you choose the right home loan at no cost to you, call Caleb and his team on 08 8165 3596 or 0488 063 995.
We service the areas of: Beulah Park, Kent Town, Norwood, Norwood South, Rose Park, College Park, Evandale, Hackney, Maylands, St Peters, Stepney, Felixstow, Firle, Glynde, Glynde DC, Joslin, Marden, Payneham, Payneham South, Royston Park, Auldana, Magill, Magill North, Magill South, Rosslyn Park, Skye, Teringie, Woodforde, Hectorville, Rostrevor, Tranmere, Tranmere North, Campbelltown, Newtown, Dernancourt, Paradise, Athelstone, Castambul.
Review
After being rejected by various banks and getting nowhere I was referred to Caleb. I was told "If Caleb can't get you a loan no one can". I will be forever grateful to Caleb for him making it so easy for me. Thankyou
S Carter, SA
Read more reviews
Latest
media release
Published: 13th September, 2017
Nearly one in three Australians have fixed rate mortgages, new data has shown.
Read more media releases