We're very proud of the work we do at Mortgage Choice located in Moonee Ponds & Maribyrnong, and the hundreds of customers we have helped over the years, from first home buyers to savvy investors and everyone in between! It definitely doesn't hurt to have an experienced team on your side.
"After our initial stress of being with a different mortgage broker who dropped the ball, we were very worried that we wouldn't even get our finance together in time. It was such a relief when we engaged your services and you assured us that we would be fine and walked us through the process of applying for loans..." [ S&J, Kingsville ] Read more of our customer reviews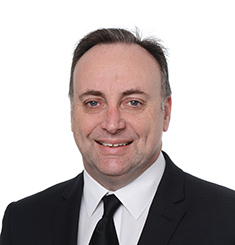 Cameron McDonald
Business owner | Mortgage broker
Having been a Mortgage Broker for over 15 years, Cameron has extensive experience in the mortgage broking and finance industry. His role is to match you to a tailored home loan, then liaise with the lenders and other stakeholders to make sure that the loan is assessed quickly & ready to settle on time.
"As a client at Mortgage Choice in Essendon, you will deal with me directly - the owner of the business. And to me, every client counts and every client is important. That's the only way to grow a business like mine! And we're careful not to wear blinders and only look at the loan in front of us, we like to ensure that your entire financial health is being looked after."
Email Cameron | Connect with Cameron on LinkedIn | 0409 559 697
Diane Vistarini
Office Manager
Many businesses will say that they're only as good as their office manager - the engine room of the business. And we could say the same! Diane has been with the business since 2008, and knows the ins and outs of banking & loan processes. Diane ensures that the loan is being processed and provide updates to our clients. A very important and complex role and she does it easily and with a smile!
"When updating a client on their loan, it's lovely to hear the relief in their voice - even if there has been no movement on the file. It gives people peace of mind to know that we're on it & following up! I love helping make their lives a little easier."
Email Diane | 9318 8890