Testimonials
Don't just take our word for it, hear what our clients have to say about us!
First Home Buyer - Trudi
Car Financing - Kirstie From Starr Beauty
Car Financing - Jacque
Car Financing
---
Carly is fantastic! When I first talked to Carly about 8 months ago, it was due to another broker from another firm saying she couldn't do anything to help. Well Carly could! She took our financial situation in, came up with an instant solution and then a longer term plan to work towards - which we are now implementing. I wouldn't talk to anyone else now to be honest. Carly has our business for life!



---
Carly from Mortgage Choice in Beenleigh made our family dream come true. We were able to purchase our first family home. Thank you so much for all your help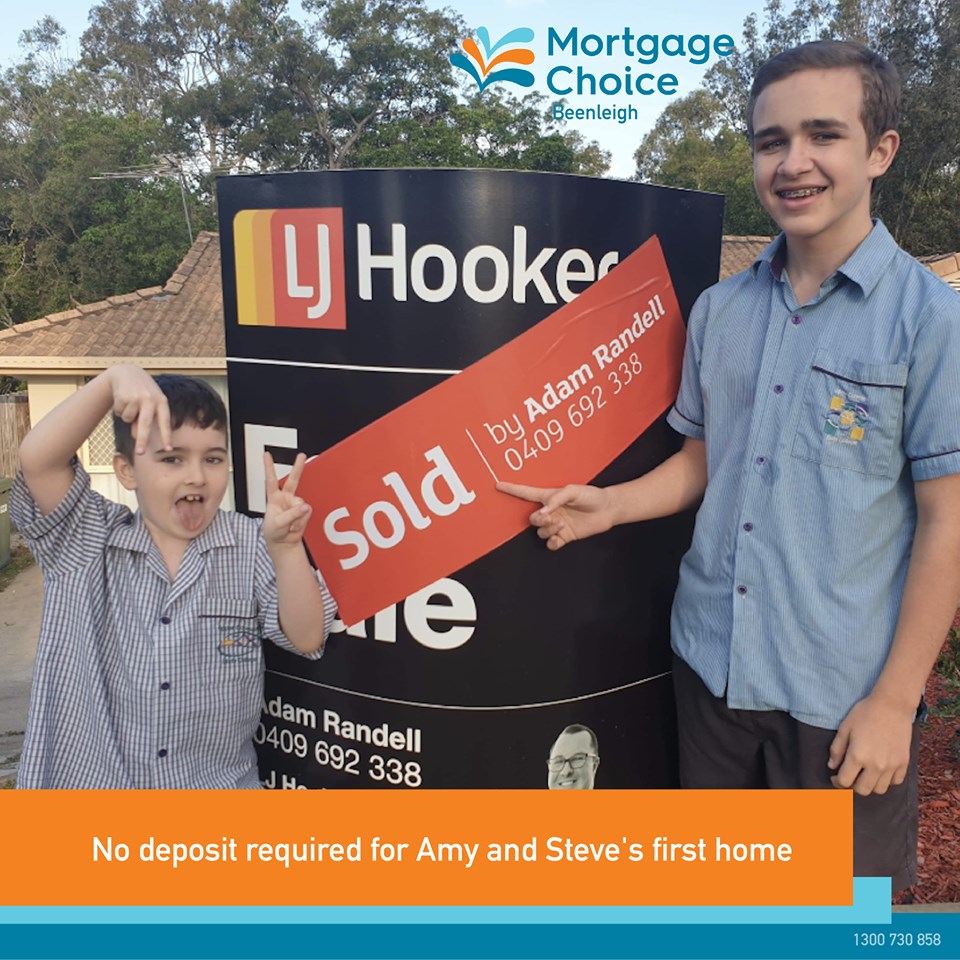 ---
I can't thank Carly enough for all their help with buying my new home in Ormeau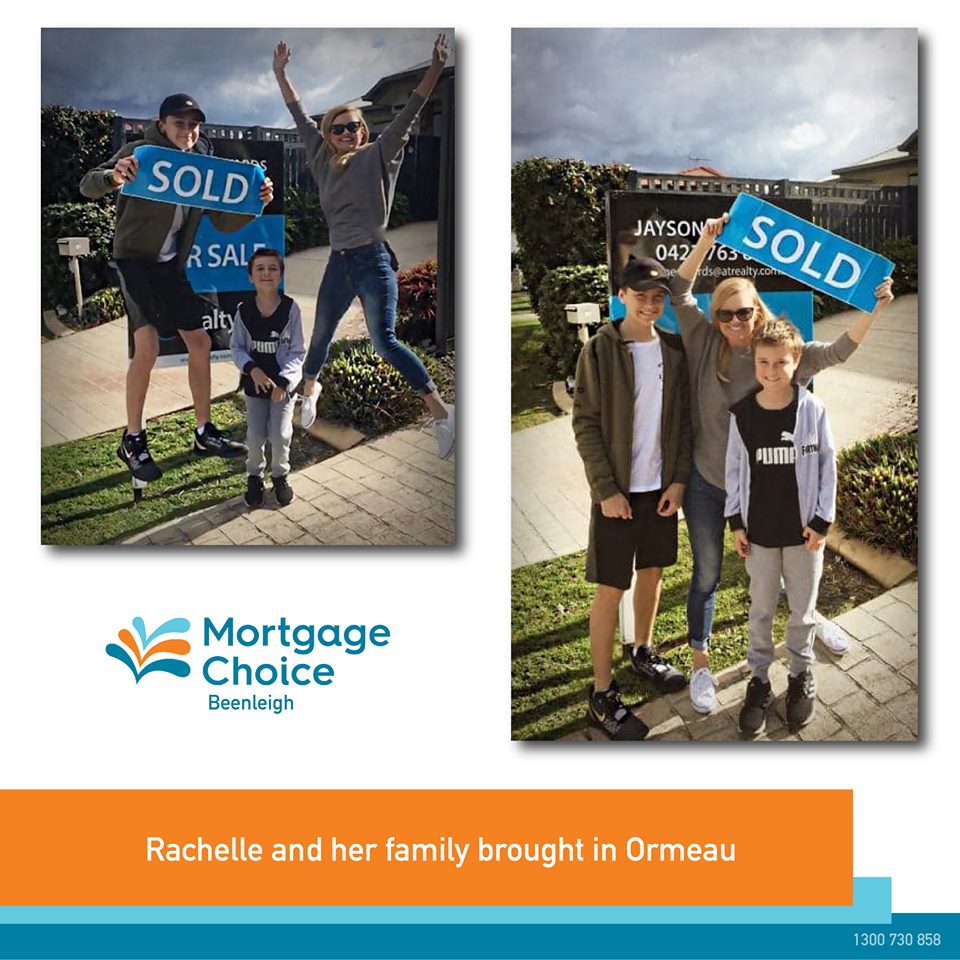 ---
I just wanted to say thank you for all your help with my home refinance 😊
Thanks to you I am now debt free except for my mortgage. It is indeed a good feeling. Thanks very much.



---
Are you having trouble with your bank? Getting the run around? Not talking to the right people? Then I have the answer!! Mortgage Choice Beenleigh.

From start to finish my experience with the team at Mortagage Choice Beenleigh was top shelf. They made me feel at ease and they valued my time and business! They got me a great package that suits my life and needs and made the whole process easy.

Thanks for everything!!



---
I found Mortgage Choice Beenleigh to be extremely helpful and efficient. They made the process of choosing a loan and executing the product very simple, allowing me to use my time for other matters. Thank you for your great service.



---
The experience dealing with Mortgage Choice Beenleigh has exceeded my expectations not only for getting the best outcomes based on my circumstances, but also for receiving excellent customer service and great customer care. Without any doubt I will recommend them to my friends



---
Our experience with Mortgage Choice cannot be rated highly enough. They were super flexible with meeting times and provided every assistance in a complex situation. The service offered by Mortgage Choice Beenleigh was exceptional and nothing is too much trouble - don't bother going anywhere else!



---
Mortgage Choice Beenleigh provided a prompt and professional service for us. They were easy to contact and always willing to talk to us, often after hours. They took the time to understand our situation and was able to find a suitable solution within a short timeframe.

They were extremely helpful and lovely to deal with. We wholeheartedly recommend their services.



---
Despite bringing forward our settlement by a week, giving Mortgage Choice Beenleigh a tight timeframe to work within, everything was handled and completed on time.

The Mortgage Choice team have a great 'can do' attitude to getting things done. Thank You.



---
Once again Mortgage Choice Beenleigh has provided prompt professional service with regular communication on the progress of our loan. We have always found your team friendly and courteous and most importantly provided the product we require for our needs. Well done to the Mortgage Choice Beenleigh team and we look forward to dealing with you again in the future.



---
A friendly and helpful team. I have used the team before and headed straight for them when I needed a second loan. I would strongly recommend this team to anyone even considering their options.....you will not be sorry.



---
You guys are the best....

Once again you have managed to make the whole process of purchasing a property so easy and painless. I have absolute faith in all that you do,

I will highly recommend your services to all my friends and family.

Thank you



---
I am very happy with the team at Mortgage Choice Beenleigh. Thank-you very much for all you have done for us.



---
Thank you for your personal attention to our business and ensuring our satisfaction.

The entire Mortgage Choice Beenleigh team were attentive and prepared to go the extra mile during and after the application phase and settlement of our loan.

We are one of many clients to Mortgage Choice, however it is our only mortgage and I never felt it was less important to them than it is to us.



---
I've had financial dealings with many banks, brokers and other Mortgage Choice people during the 40 odd years of trying to become financially independent. I can highly recommend Mortgage Choice at Beenleigh to give their utmost professionalism, and unbiased advice in dealing with banks to get you the most suited mortgage for your personal circumstances.

I'm now on my way to being financially secure.

Thanks Arthur and thanks Sheree.



---
We have been investing in property for some years now and have used a number of brokers during this time.

We hadn't really ever found a great broker - until now.

The team at Mortgage Choice in Beenleigh are dedicated, organised and totally customer focused. Our circumstances were difficult and the loan was touch and go, but their ability to 'think outside the box' and the team's ability to work together was outstanding.

The outcome was better than we had expected - it was ?best case scenario?. We will definitely recommend Mortgage Choice in Beenleigh to our friends for all of their finance needs.

We will be back.