September 26, 2017
Caroline Jean-Baptiste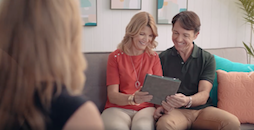 Let's talk about pre-approvals.
In my opinion, they're a must.
How are you going to confidently buy a property without having some certainty that not only the lender will lend you money, but how much they're willing to give you?
Pre-approvals are the starting point in your property search. Once you know how much you can borrow, estimated repayments and which lender best meets your needs, then you can start your property hunt in earnest.
To secure a pre-approval just give me a call. We can start the process by gathering your facts and figures, what you need and what you want from a loan. From there I will match you with the lenders who are most suited to you and we can apply for pre-approval.
We'll do all the hard work and call you when we have pre-approval.
In this competitive market, you need to be ready to go when you find the right property. Imagine missing out because the other interested party had their finance and you didn't.
Get organised now. I'd love to help you.
Caroline