November 27, 2017
Caroline Jean-Baptiste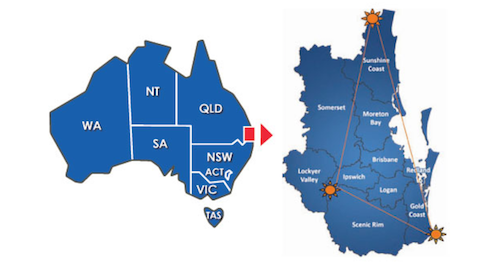 There are some pretty incredible stats that have recently been released about property forecasts in South East Queensland, and they're really adding up in our favour! Take a look at this:
"According to Urbane Homes, South East Queensland is tipped for a major population boom and is set to welcome just under 1,500,000 new residents over the next 20 years. This is largely thanks to recording high property prices in both New South Wales and Victoria creating a surge in interstate migration. This means people moving to South East Queensland will grow from just under 1,000 per week to over 1,430 per week by 2036."
That's pretty incredible information and, if you're an investor, these are the kind of numbers that really make you sit up and take notice.
The key is to finding the hotspots - where there is more demand than supply - where property prices are good, rental demand and return is high, and indicators are strong for capital growth. Our researchers have even done the homework for us here:
"The real opportunity emerges as housing in some key areas is undersupplied and will further tighten as the population continues to grow as forecast. According to Urbis, demand will be driven into key suburbs within the Logan and Ipswich Local Government Areas, with both regions potentially facing significant supply challenges when partnered with such strong population growth forecasts.
Ipswich is set to attract a strong share of population growth, registering a 144% increase in new residents between 2016 and 2036. With a median house price of $350,000 and an average gross rental return of 5.42% per year - Ipswich is an area that presents first home buyers and investors with an affordable entry price point and solid value uplift.
Similarly, Logan's population is set to grow by 56% by 2036 and currently has a median house price of $400,000. The Brisbane CBD is also forecast to receive a 21% boost to its residential population by 2036 with the median house price currently sitting at $650,000."
If you are in a position to invest or thinking that it's time to stretch yourself a little, then it's time you took a good look at this information and started doing your own research.
Over the past year or two investment lending has tightened up. Investors can still get money - there are just a few more hoops to jump through and rates are a little higher. So it definitely pays to have a good mortgage broker working alongside you to make sure you get a loan that suits your needs.
If we can help, we'd love to.
Please call us to discuss your investment plans and we'll come up with some options for you.
It's pretty exciting stuff!
Talk soon.
Caroline
07 3366 8604