Mortgage Broking Calamvale
Mortgage Broking Calamvale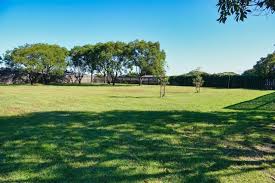 Calamvale is home to over 17'000 residents and there is a reason why. With an abundance of amenitites including Calamvale Community College, access to a range of Sports teams and countless green spaces, Calamvale is a perfect location to reside in. It has a range of public transport available and is only a 30 minute commute to Brisbane City.
Median property prices over the last year range from $798,000 for houses to $385,000 for units. If you are looking for an investment property, consider houses in Calamvale rent out for $510 PW with an annual rental yield of 3.3% and units rent for $410 PW with a rental yield of 5.5%. Based on five years of sales, Calamvale has seen a compound growth rate of 4.0% for houses and -0.4% for units.
Start your home loan journey today

We Focus on You
Your satisfaction is at the heart of our business and we take every step to ensure that the home loan process is as smooth as possible for you. Our dedicated team endeavours to keep you up to date through every step of the journey and will continue to support you after your loan has settled.
If you have any questions you might find the answers to your questions here with our calculators. We're happy to talk to you further in person, on the phone or via email.
Stamp Duty Calculator
Use this home loan calculator to find out stamp duty costs in your state or territory.
Compare interest rates
Compare your current loan with another loan you're considering to see repayments over the life of the loans.
How Long To Repay
Use this mortgage calculator to work out how long it will take you to pay off your home loan and be mortgage free, based on your repayments and interest rates.
Fortnightly Repayments Calculator
This calculator will show how much interest and time you'll save if you make half of your monthly repayment every two weeks instead of just once per month.
Achieve Savings Target Calculator
Find out how much you need to save weekly, fortnightly or monthly to achieve your savings target with this online calculator.
Lump Sum Payments Calculator
How much time and interest can you save by paying a lump sum off your home loan? Find out using this mortgage calculator.
Remaining Balance Calculator
Use this calculator if you want to calculate the balance that will remain on your home loan after a certain period of time.
LVR Calculator
Loan to Valuation Ratio (LVR) is the percentage of the total value of the property or asset that you've borrowed.

To work out your LVR, take the amount you plan to borrow or your current loan amount and divide it by the price of your asset. This figure is your LVR.