Business lending
Expert Business Finance Advice | Perth CBD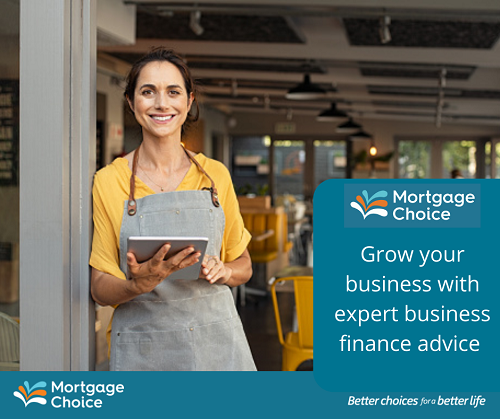 If you're starting a business or eager to grow your business, expert business finance advice is essential. As small business owners ourselves we understand the in's and out's of running a business and can help you navigate through the right finance solutions to suit you and your business.
Your business deserves the best
At Mortgage Choice in Perth CBD, we are a small business, just like you, that has been operating since 2003 so we understand the pressures that can come with owning a business. Whether you are looking to start a new business or expand your current business, we are here to help guide you through and find the right business finance option for you.
With so many different types of finance with a range of loan structures and repayment options - it can be overwhelming and confusing to know which one is best for your business. That's why it is so important to speak to a finance expert before you make any decisions, and that's where our team at Mortgage Choice in Perth CBD can help.
We know that every business is different so we'll take the time to get to know your business and it's financial situation. Then we will research and compare a wide variety of loan products to find the right finance for you. Better yet, our team does all the legwork and paperwork involved in securing the best business loan for your needs - so you don't have to take time away from your business and clients.
We have helped so many Perth business owners, just like you, expand their business - so get in touch with our expert team at Mortgage Choice in Perth CBD to help take your business to the next level.
Book an appointment with our expert team
Let us help equip your business with the right advice
Most small businesses need help with finance at some point. Whether that's a business loan to buy a business, finance to buy new equipment to build or improve your business or even just some expert advice to help manage your finances. No matter what you or your business needs, our team can help!
At Mortgage Choice in Perth CBD, we offer expert advice and help with;
Commercial / business loans

Equipment / asset finance

Purchasing commercial property or land

Financial planning advice

Insurance

And more
Get in touch with our team today
If you want to start a business or grow your business this year, our team at Mortgage Choice in Perth CBD are here to help. We'll find tailored and competitive finance options to suit you and your business' needs. Book an appointment online with our expert team today.