Construction Loans
Build or renovate your home with a Construction Loan | Perth CBD
Get expert advice for your Construction Loan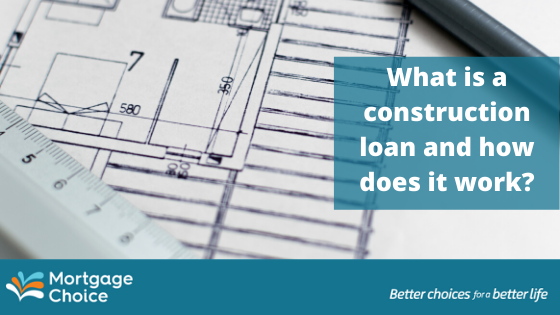 If you're looking to build your dream home or renovate your current home, a construction home loan can be a great option.
Our team has helped hundreds of locals across Perth build their new home through a construction loan, so we are very experienced in preparing and securing construction finance.
Book an appointment with one of our trusted brokers today
What is a construction loan?
Construction loans (or owner builder loans) aren't like your standard home loan, as funds are paid based on the ongoing progress of your construction. So unlike a regular home loan where the total funds are paid in a one lump sum, a construction loan allows you to draw on the loan balance when payments are due to your builder. These payments are made at key stages of the build, and are referred to as progress payments.
One of the benefits of a construction loan is that while you are in the building process, you only pay interest on the funds that have actually been used. This means that your loan repayments will start small and then will gradually increase as your build progresses.
Typically, construction loans have a variable interest rate with a maximum Loan to Value Ratio (LVR) of 95%. However, this does vary depending on which lender so it's definitely worth discussing with your mortgage broker. Also lenders will usually set a maximum timeframe of 6 months for you to completely draw down on your loan. So if you aren't actually planning on building for a while, you will likely need to purchase the land separately through a land loan.
The process
Applying for a construction loan is pretty similar to that of a regular home loan, in that your lender will want to assess your income and savings to check your ability to repay the loan. However for a construction loan, you will need to provide additional documents such as a building contract, copy of your builder's licence, plans approved by the Council etc.
When your loan is approved, funds will be made available for the progress payments. These will be paid at particular stages of the construction process which will be detailed in your building contract. Generally, the six stages of construction are the preparation, the slab (or base floor), frame, lock up, fit out and last not but least, completion.
Prior to your last progress payment to your builder, your lender will come inspect your home and require a few final documents for the final valuation. Once you've made the final payment your construction is officially complete, then your loan will switch over to a regular home loan or the loan package that you chose.
And that's all folks, you can then move into your brand new home! Time to celebrate!
If you're interested in reading more, we've put together a blog post about construction loans and how they work.
Get in touch with our team at Mortgage Choice in Perth CBD if you have any questions about construction loans or getting started.