Debt consolidation
Consolidating your debts | Perth CBD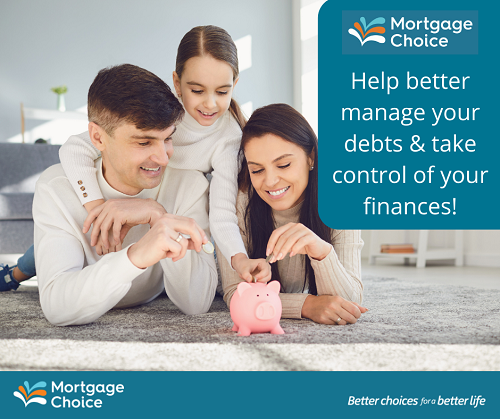 If you're like most Australians, then you may have smaller debts outside of your home loan, such as a credit card or car loan. If you're struggling to keep up with all your debts then consolidating your debts into one repayment can be a great way to stay on top of your debts and save money on interest.
What is debt consolidation?
Debt consolidation is the process of combining smaller, typically high interest debts into one bigger loan. In doing so, it can mean lower interest rates which means potential savings on interest charges.
It can also offer access to better features as typically when you have a bigger loan, banks are more likely to offer you better perks and features.
Also having all your debt with a quality lender like your bank, will make it easier to manage with one single repayment as well as more reassuring when getting rid of the scary fine print that can come with alternative lenders.
Consolidating your debts into your home loan
If you're a homeowner, one option is to streamline your smaller debts into your home loan. This means refinancing your current home loan and increasing your loan amount, allowing you to take advantage of very low home loan rates and reduce your total interest charges. You can also utilise features such as an offset account to help manage your debts which you wouldn't have otherwise had access to.
It's important to note that refinancing and consolidating your debt into your loan can result in fees, so it's always recommended to chat to a mortgage broker and weigh up your best options.
In addition, by consolidating smaller debts into your home loan, you may be turning a short term debt (such as a car or personal loan) into a longer term debt (like your mortgage). But if you use the record low interest rates to your advantage, you can work to pay off all your debts quicker. Our team at Mortgage Choice in Perth CBD can work with you to put strategies in place to help you pay off your home loan and debts sooner.
If you're considering debt consolidation, it's important to chat with an expert broker who can help you look at the loan term and structure, interest rates and the terms and conditions, to ensure it's the right option for your situation.
Other helpful resources
We have a bunch of other helpful resources and information you can use to learn more and help better manage your finances;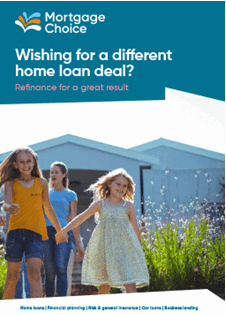 Download our Free Refinancing Guide
Chat to our home loan experts today
If you want to get a better hold on your debts this year, book in a no-obligation chat with our team at Mortgage Choice in Perth CBD today. We can help you pay off your home loan and become debt-free sooner.
Book an appointment with our team