Home loans
Expert Home Loan Advice From Your Local Mortgage Brokers | Perth CBD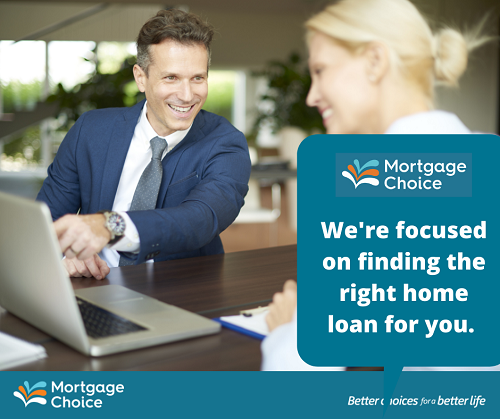 When it comes to buying a home - whether it be your first home, next home or an investment property - it can be an overwhelming and confusing time. But with our expert team at Mortgage Choice in Perth CBD on your side, we'll make finding the right home loan easy for you.
How our expert team finds the right home loan for you
At Mortgage Choice in Perth CBD, we have access to over 25 lenders on our panel. This means we research and compare hundreds of different home loan products to find the right loan for you. Our brokers will sit down with you to chat about your situation and find out exactly what you want from your home loan. Whatever your situation or needs - we've got you covered.
Our team at Mortgage Choice in Perth CBD have been in business since 2003, so we have combined decades worth of experience and knowledge of home loan and finance products, as well as lender requirements.
Over the years, we have also built strong relationships with our lenders and relationship managers so we have the ability to negotiate rates and go to bat for you and your loan application.
"I cannot speak highly enough about Catherine Fury. After being messed around by our last broker, Catherine took on the huge job with professionalism and care. If I could give her 10 stars out of 5, it still wouldn't be enough. From the very first moment we spoke, she worked tirelessly to get us over the line in a very complex application. To do this from the start would be a massive achievement but to come in half way and pick it up like she did is truly remarkable. If you're in the market for a broker, you cannot, repeat cannot, pass up on Catherine Fury!!!"

- John, North Coogee
Our home loan service is at no cost to you!
As a client of Mortgage Choice in Perth CBD, our home loan service is at no cost to you as your lender pays us a commission after your home loan settles.
Now you might have heard that some mortgage brokers may favour certain lenders who give them bigger commissions, BUT we're not like other mortgage brokers. As Mortgage Choice brokers, we are paid the same commission no matter which lender you choose.
So you can feel confident that our advice and recommendations are only based on what is best for you!
We don't favour any lenders and we guarantee that. We regularly offer our clients finance solutions from several different lenders. We truly believe in finding the right home loan solutions for our clients.
Say goodbye to loads of paperwork, because we do all the legwork for you!
When it comes to applying for a home loan, there is typically a lot of paperwork and follow up involved. Luckily, our team at Mortgage Choice in Perth CBD take it all off your hands by completing and submitting all the required paperwork on your behalf AND we'll regularly follow up with your lender and all third parties involved to make sure it's all running smoothly. We also keep you updated every step of the way so you know exactly how your application is progressing.
Because we know how frustrating it can be spending hours on hold with the bank, so we are happy to help take that off your plate so you can just focus on finding a home that you love.
We love helping to make our clients' home loan process easier and stress-free, so we are always willing to go the extra mile to ensure your experience is excellent.
Our service doesn't stop at settlement, we offer a Free Annual Home Loan Review
It's important that your home loan keeps up with your changing lifestyle, so it's normal to regularly review your loan and make sure it still suits your needs. Plus, the home loan market is constantly changing so we'll keep in touch if you could get a lower home loan rate. So you can feel confident that your home loan continues to be the most competitive and suitable loan for you!
Find out more about refinancing and how we can help
More home loan resources that can help you
We offer lots of home loan resources to help guide you through your home loan process;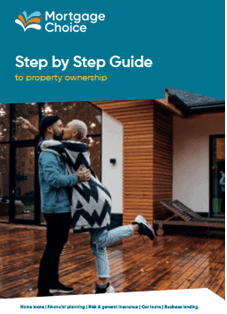 Get expert home loan advice today
Our team at Mortgage Choice in Perth CBD are here to help! We love helping people find their perfect home loan match, and we're here to make it an easy and enjoyable process for you.
Book an obligation-free appointment with our team of home loan experts today.
Get the right home loan for your needs
Our mission is to find the right home loan for your individual needs and to always have your best interests at heart. Plain and simple. Which is why we have such a wide range of lenders to choose from. We can search through hundreds of products to find something tailored to your situation. ~