Mortgage Brokers in Subiaco
Mortgage Brokers in Subiaco | Expert Home Loan Advice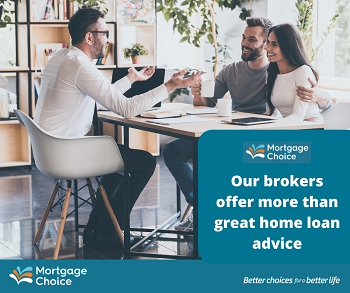 Subiaco is just a hop, skip and a jump from Perth CBD. It's truly a "best of both worlds" suburb - being home to a vibrant restaurant, cafe and shopping precinct, as well as having great parks, schools and amenities. It's a great place to live for young professionals and families alike, and is a highly sought after suburb with a range of property types available.
Subiaco is a charming, vibrant inner city suburb of Perth. With a mixture of residential, commercial and entertainment sectors, it really has something for everyone. From heritage listed homes to high-end apartments on offer, Subiaco has a current median house price of $1,385,000 and a median unit price of $550,000.
No matter what property you're looking at, our mortgage broker Subiaco team can help you secure the right home loan.
Get started with our online home loan calculators
We make home loans easy
Why go from bank to bank trying to find the right home loan when we can take the time and hassle out of shopping around for the best deal! We have access to over 25 different lenders and will research and compare hundreds of home loan products to find the most competitive and suitable loan for you.
Our team of mortgage brokers in Subiaco work hard to ensure you have a smooth, simple and stress-free home loan journey. As part of our service we will;
Take the time to listen to and understand your situation and goals

Talk you through your different home loan options

Research and compare the right home loans for you and recommend the most suitable ones for you to choose from

Prepare and submit all the paperwork to the lender for you

Track your loan application and update you and the third parties involved right through to settlement

We'll let you know when it's time to review your loan
We're on your side
Our team is here to support you through the entire home loan process, from start to settlement and beyond. If you're not sure if you should have a building inspection done on your new property, or want expert advice on whether you should get a fixed or variable rate. We are here to answer all your questions and offer expert advice on everything involved in buying property and your home loan.
Better yet, we don't charge you for our home loan service, as we get paid by your lender when your loan settles. It can also be a common misconception since we get paid by your lender, but as mortgage brokers - we work solely for you, not the banks.
Unlike other mortgage brokers in the industry, we are completely unbiased in our recommendations as we are paid the same commission regardless of which lender you choose for your home loan. So you can be assured that our home loan recommendations are based purely on what is best for you.
How our expert brokers in Subiaco can help you
While we may be called mortgage brokers, we are actually so much more than just mortgages! Our team of brokers in Subiaco are experts in all aspects of finance, including:
Other home loan resources you might find helpful
Download our Free Step by Step Guide to Buying Property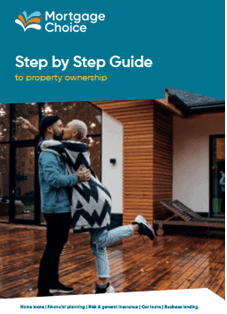 Looking to buy property in Subiaco? We can help!
Our team of mortgage brokers in Subiaco can help you find the right home loan for your new home. With expert advice and local knowledge, we can guide you through the whole home loan process and take care of all the legwork involved. So you can just focus on finding your dream home in Subiaco. Book in a chat with our expert team today.