Mortgage Brokers in Wembley
Mortgage Brokers in Wembley | Local Expert Home Loan Advice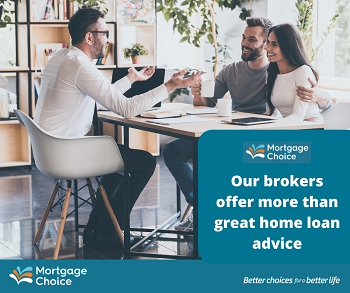 Wembley is a great neighbourhood located in the Perth western suburbs. With lots of amenities and lifestyle perks on offer including local schools and recreational facilities, it's a great place for young professionals and families. Wembley is also home to Lake Monger, a beautiful feature with great walkways and scenery. Cambridge Street in Wembley is the suburb's urban hotspot, with many restaurants and pubs lining the street including the popular Wembley Hotel. This hidden gem of a suburb has something for everyone!
Wembley has lots of larger blocks and properties on offer, with a current median house price of $1,275,000 and a median unit price of $265,000. The median rental price per week is $690, which makes it an attractive area for property investors due to the suburb's high level of demand and great access to a range of amenities and schools.
Regardless of what property you are looking for, our expert mortgage brokers in Wembley can help you get the right home loan for your situation.
Try our online home loan calculators to get started
We are all about making your home loan easy
Getting a home loan can be a stressful and overwhelming process, but our team in Wembley are here to make it a breeze for you!
Firstly, we take the time and hassle out of getting a home loan. Instead of having to go from bank to bank to shop around for the best home loan product, our brokers will research and compare hundreds of home loan options from our panel of over 25 lenders to find the best loan for you.
We take care of all the legwork and paperwork that's involved in getting a home loan. From preparing your home loan application, submitting it with your lender and tracking the progress of your application every step of the way - your home loan is in good hands! We'll also keep you up to date at all times and any third parties involved including the real estate agent and your settlement agent.
So when you work with our team of mortgage brokers in Wembley, you're not only getting trusted expert home loan advice but also a great experience from start to finish! As we always go above and beyond to deliver a smooth, simple and stress-free home loan experience for our clients.
Our home loan service is at no cost to you
We know it sounds too good to be true, but it's the truth! Our expert advice and help to secure a home loan is all at no cost to you.
We get paid by your chosen lender when your home loan settles. So you can take advantage of our expert guidance and support to get the right home loan all at no cost to you! Better yet, as Mortgage Choice brokers, we're unique in the broking industry, as we get paid the same commission regardless of which lender you choose. So you can trust that our home loan recommendations are based purely on what is best for you!
Mortgage brokers are considered to be the middle-man, liaising between you and the banks to research and arrange the best home loan for you. So when you use a mortgage broker, we're 100% on your side to help you find the right home loan that suits your unique situation.
Our expert team of brokers in Wembley can help you
You might not know this but as mortgage brokers, we are so much more than just home loans! Our brokers in Wembley can help you with several aspects of finance, including;
More property & home loan resources you might find useful
Download our Free Step by Step Guide to Buying Property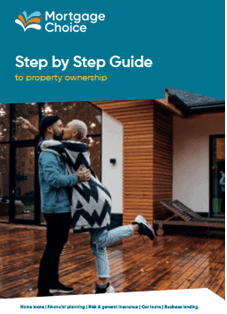 Looking to buy property in Wembley? Let us help!
Our team of mortgage brokers in Wembley can help you find the right home loan for your needs. With our local knowledge and experience, we'll guide you through the home loan application process and better yet, take care of all the legwork and paperwork involved. So all you need to focus on is settling into your new home in Wembley. Book a meeting with our team today.
*Information sourced from realestate.com.au & REIWA