Upgraders / Movers
Upgrading to your Next Home | Perth CBD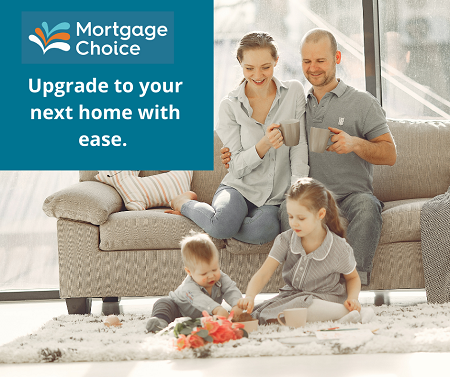 Home is where the heart is so it's important your home keeps up with your lifestyle. There's lots of reasons to move or upgrade your home - whether your family is growing, you want something nicer or maybe want a change of scenery in a new location. Our team at Mortgage Choice in Perth CBD can help you make a better move with your finances.
We can help you upgrade to your next home with ease
We have helped hundreds of Perth locals upgrade or move to their next home. Our expert team can help you navigate the transition from your current loan to your new loan, because it's not just your new home that needs to fit your lifestyle but your new home loan too. Besides a low interest rate, there may be certain loan features you're interested in such as lump sum payments, offset accounts and more. We will research hundreds of options from our wide panel of over 25 lenders, including the big banks and specialist lenders, to help find the right loan for your needs.
Whether your current home is subject to sale, or you're turning your current home into an investment property and using equity to buy your next home - no matter the circumstances we can help you navigate into your next home with ease.
"Alex and Michelle were fantastic in helping me secure a home loan. Communication was excellent and they make the home loan process so easy, will definitely come back again next time Thanks!"

- Max, WEST PERTH
We can help with more than just your next home loan
Things may look a little different this time around compared to when you first took out a loan. Perhaps you're looking at using equity, consolidating debts such as credit cards or car loans, or maybe you're considering personal insurance now that you're moving into a new life stage. Our team at Mortgage Choice in Perth CBD can help you prepare for every aspect of this next chapter.
We truly believe in a holistic approach to finances, so we love helping you with the whole picture to make sure your finances are working hard for you both now and in the future. So we offer a free initial appointment with our expert Financial Adviser, Glen Usher who can help you with any questions you have around superannuation, retirement planning, investments, personal insurances and more. We always want to make sure you feel secure in your financial future.
Other resources you may find helpful
We've put together some other helpful information for you to feel better prepared for your next home. Have a look below;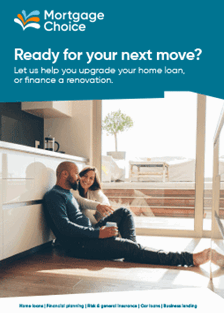 Download our Free E-Guide on upgrading or moving to your next home
Book an appointment with our expert team today
If you'd like to find out your options for upgrading or moving to your next home, book an appointment with our team at Mortgage Choice in Perth CBD. Our brokers would be happy to answer any of your questions and help you into your next home sooner!
Are you looking to upgrade or move?
Our mission is to find the right home loan for your individual needs and to always have your best interests at heart. Plain and simple. Which is why we have such a wide range of lenders to choose from. We can search through hundreds of products to find something tailored to your situation. ~