Conrad Evans - Home Loan Specialist & Mortgage Broker in Adelaide, Golden Grove, Highbury, Port Lincoln and surrounding areas across South Australia
Conrad is an approachable, accessible, reliable adviser who provides assistance to his clients for the life of the loan. An experienced-problem solver who is always ready for a challenge, Conrad will go the extra mile for his clients and always has their best interests at heart. Conrad is ready to help you with your home loan, refinance or any other type of lending. Based in Adelaide, but servicing the whole of South Australia including Golden Grove, Highbury, Port Lincoln and surrounding areas - Contact Conrad today on 0402 787 386
4.9 (80+ total reviews)
Aggregated from:






Call Us
Mobile - 0402 787 386
Office - 08 7324 7000
Address
Level 1 169 Fullarton Road Dulwich SA 5065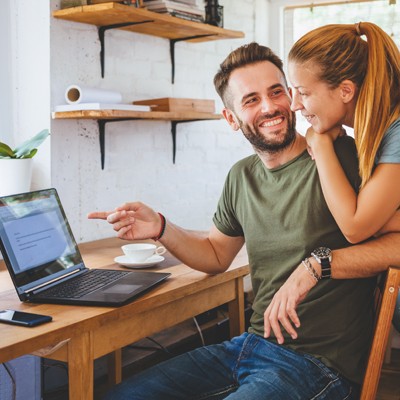 Latest home loan interest rates
Services
Offering informed lending advice and practical, friendly guidance throughout the application process and beyond, Conrad's primary aim is to help you secure your financial independence with well-structured loan solutions.
Home loans

Investment loans

Refinance loans

Construction loans

Renovation finance

Equity release

Deposit Bonds

Bridging loans

Reverse mortgages (Referred to third party)

Personal Loans

Car and asset finance

Business equipment finance

Commercial property finance

Business loans

Insurance (third party referrals)
Start your home loan journey today
Call Conrad today on 0402 787 386 or email HERE:

Other areas I service
Conrad can assist with all types of loans. As an experienced property investor, he brings particular expertise in navigating the residential lending market on his client's behalf. He is fully mobile in the Adelaide metropolitan area
Areas of service Include:
Adelaide

Golden Grove

Greenwith

Highbury

Ridgehaven

Tea Tree Gully

Port Lincoln

Coffin Bay

Cummins
Check your borrowing capacity
Are you eager to understand your borrowing capacity based on your salary and financial commitments? At Mortgage Choice we service Adelaide, Eastern Suburbs, Dulwich, Burnside, Golden Grove, Modbury, Greenwith, Tea Tree Gully, and Eyre Peninsular including Port Lincoln & Coffins Bay and its surrounds. We understand that finding out how much you can borrow for that dream home you've always wanted can be tricky, which is why we have some awesome calculators to make it easy!
Check out our free home loan calculators here or get in touch with Conrad to discuss your unique circumstances.
Ready to kickstart your journey to homeownership?
We'll assist you along the way and do all the legwork for you!
Call Conrad today on 0402 787 386 or email HERE:

The right home loan for your needs
Our mission is to find the right home loan for your individual needs and to always have your best interests at heart. Plain and simple. Which is why we have such a wide range of lenders to choose from. We can search through hundreds of products to find something tailored to your situation. ~
Client reviews
Conrad was bloody awesome

Cheers
Brendan Dowd
Conrad was a pleasure to work with throughout the processs, very responsive and knowledgeable. First rate service.
Conrad has been absolutely fantastic. I would never have got to be in the position I'm in now without his expertise.
Conrad is friendly, honest, and professional in all our dealings with him. He understands exactly what we want to do with our finances and has gone above and beyond to help us out. We have recommended Conrad to many friends and family and will continue to do so.
Could not recommend Conrad more! He always looks after us and finds the best deals.
Conrad has been exceptional. I couldn't be happier
Conrad conducted himself in a friendly professional manner, we hit a few problems but it was never to hard for him to deal with. We will always use his services and recommend him.
Conrad was brilliant in acting quickly and efficiently on our behalf. One of the products changed interest rates during the application process and Conrad quickly helped us find an alternative product which ticked the boxes we required.
Easy to deal with. Can contact him night and day.

I have been dealing with Conrad at smartline now for at least 5 years very professional very knowledgeable he has dealt with everything I have needed above and beyond my expectations thanks
First home buyer's guide
Purchasing your first property can be an overwhelming process and there may be steps you are unsure or unaware aware of. This guide will walk you through all of the steps involved in the buying process.