March 16, 2017
Josephine Briest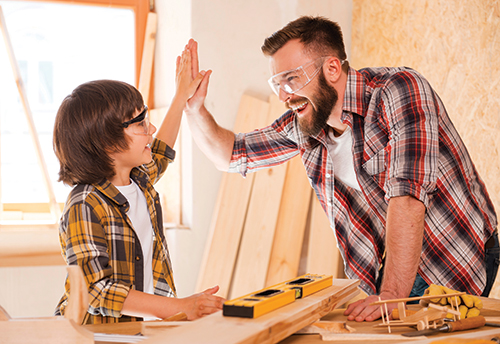 Undertaking home renovations can be a great way to improve the value of your home as well as the quality of your lifestyle. It can also be a lot cheaper than selling up and moving to a new place as it avoids a range of transaction costs including legal fees, agent's selling commission and stamp duty. So every dollar spent goes directly into improving your home.
For many of my Hornsby home loan customers, a key question is how to fund renovations. If you have the cash on hand, that's always the cheapest option. However, it always makes sense to have a pool of cash savings for a rainy day, so while this may be a low cost choice, it can leave home owners strapped for cash.
Smaller renovations can be funded by a personal loan. This offers the benefit of a set loan term and the fixed repayments are easy to fit into your budget. The big drawback is that the interest rate on personal loans can be two to three times the rate you may be paying on your home loan.
Putting home equity to work
One solution that provides the benefit of a low home loan rate, is to use home equity to fund renovations.
Home equity is the difference between the market value of your home and the current balance of your home loan. Rising property values in Hornsby mean you could have far more home equity than you realise.
By way of example, in 2013, the average house value in Hornsby was $760,000. Today that figure is $1.221 million. Clearly, plenty of Hornsby home owners are sitting on a wealth of home equity – money that could be put to good use further improving the value of your property.
How to access equity
There are a few ways to tap into home equity. One option is a loan top-up, where the balance of your home loan is taken back up to its original value or beyond. That's fine if you are happy with your current loan and lender.
However, any time you consider extending your home loan, it also pays to check if you're still getting the best loan for your needs based on the rate you're paying and loan features.
That's why it's a smart strategy to speak with me, your local Hornsby mortgage broker, for a review of your home loan. I call this service a home loan health check, and it's free for my customers. I can compare your loan to others on the market to let you know if you're still getting the best possible deal for your needs.
If it turns out you could do better, and that's especially likely if you've had your home loan for several years, it can be worthwhile refinancing to another loan. This gives you the twin advantages of low cost funds to finance your home renovations as well as the potential savings of a lower rate or improved home loan features.
The best solution is to contact me at Mortgage Choice servicing Hornsby for expert advice on the best way to fund your home improvements. Call my office today on 0422 222 790 or 02 8883 1606, or email me at chris.chivers@mortgagechoice.com.au.