In a welcoming office in 146 Rouse Street in Port Melbourne, we have a dedicated team of Mortgage Choice Professionals waiting to assist you in all your Mortgage requirements.
WHY WORK WITH MORTGAGE CHOICE IN PORT MELBOURNE?
We are an experienced team headed by highly knowledgeable Mortgage Specialists. Each Mortgage Choice office is an individual Franchise Business. Mortgage Choice Port Melbourne at 146 Rouse Street is in a new modern office in Port Melbourne.
The team in Mortgage Choice Port Melbourne office are backed up with the experienced Mortgage Choice Cheltenham office in Charman Rd, Two teams; twice the experience; twice the knowledge!
As a number of our Loan Consultants have extensive personal knowledge in home and property investments including apartment living, and rental properties, the team have the necessary empathy & understanding of how daunting it can be to finance a property purchase. We understand what it feels like.
We're focussed on looking at the holistic umbrella of "wealth creation and management" through property acquisition.
Collectively, our skills lie in being able to walk you through the entire home loan process, answer all your questions and make everything simple and stress free. When you enlist our help, we take the time to understand your personal circumstances to find a mortgage solution that worksindividually for you.
Our staff negotiate with the lender on your behalf and handle all the myriads of necessary paperwork.You just need to focus on finding your perfect property! We all pride ourselves on providing exceptional customer service and you will be kept updated at every stage of your loan application. We can help you regardless of your location, whether you are here in Melbourne, on the other side of Australia or even the other side of the world.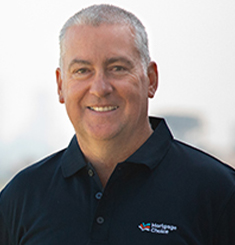 Chris Howitt
Chris is a fully trained and accredited (COSL & MFAA) Diploma in Finance & member of the successful Mortgage Choice team since 2004.
Chris offers a friendly, efficient and complete mortgage broking service made possible by his unique combination of training, skills and experience.
Chris has a "client for life" attitude towards his business relationships and a genuine interest in the financial well-being and goals of each client.
This personal approach is evident from the very first meeting with new clients as Chris takes the time to clearly understand their individual circumstances, needs and any special requirements they may have.
Chris believes in setting up the correct loan structures from the start. He strives to locate and secure the most suitable home loan for each client and at the same time reduce lending costs and any associated stress.
There's no greater reflection of this absolute commitment to clients than the fact that the vast majority of his new clients are referred by existing clients.
As well as being involved in Australia's ever-changing home loan marketplace in his role as a mortgage specialist, Chris also has a passion for property investment. In the past few years he has built and continues to grow a successful portfolio of investment properties spread throughout Australia.
Chris has the expertise, experience and attention to detail to navigate his way through almost any home loan situation that may arise.
Give Chris and the Team a a call now on (03) 9646 7973 or 0401 334 599
Glenn Mayne
Glenn is the Office Manager and Loan Consultant at Mortgage Choice Port Melbourne. He has many years' experience in Banking and Finance, having worked in both retail and commercial lending and credit. He has brought this experience and his passion for helping clients to the world of Mortgage Broking.
Glenn is an avid property investor and has purchased and developed several properties over the years. His number one priority is his clients and helping them find the right mortgage whilst making life as easy as possible for them.
Glenn holds the relevant industry qualifications including a Certificate IV in Finance and Mortgage Broking and an Advanced Diploma in Financial Planning.
Outside of work, Glenn and his wife Lisa have 2 children and he enjoys the odd game of golf and keeping fit.
Give Glenn a call on (03) 9646 7973 or 0437 163 139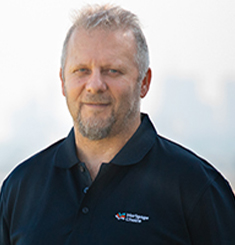 Craig Micallef
Craig first came into contact with Mortgage Choice a number of years ago when refinancing his own home loan. Shortly after he happily accepted an offer from us to take up the challenge to join our team here at Mortgage Choice Port Melbourne and Cheltenham.

Up until that point Craig was involved in the accounting field and has since complemented that with years of experience in his role as a mortgage specialist with Mortgage Choice. This blend of knowledge and experience ensures he is well equipped to skillfully assist each of his clients with all of their finance needs.

Craig has a particular interest in helping first home buyers and first time property investors to set off on the right foot. He is fully aware of the importance and long-term ramifications of putting the right loan structure in place from the earliest time possible. Part of Craig's service is to sort through and pinpoint the most suitable home loan available for each client from the hundreds of options offered by Mortgage Choice's panel of more than 25 of Australia's major banks, credit unions and multiple lenders.

Craig works closely with many other team members at Mortgage Choice and also our loan progress team, which results in an efficient and professional service for each one of his clients.

Contact Craig now if you have any questions or would like to arrange a free, no obligation appointment to discuss your needs. Also keep in mind that Craig's service is completely free of charge for the entire life of the loan
Call craig on (03) 9646 7973 or mobile 0417 655 577