August 15, 2017
Chris Le Claire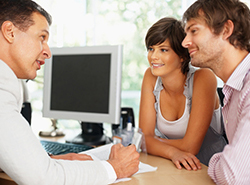 Housing Affordibility Crisis! First Home Buyers locked out of the market! Smashed Avo's...
We are constantly bombarded with this messaging by the media and the government. Why not eat smashed avocado's when it's impossible to get into the market anyway? It's not.
A completely valid and increasingly popular method to enter the market for first home buyers is the concept of rentvesting. Live where you want to and buy where you can afford. Over several years, this approach can lead to the ownership of a signficant property portfolio.
How does this work? The idea is pretty simple. If you want to live in Surry Hills but can't afford to buy in the area, speak to your team of professionals to help you find a property that you can afford.
Who are these professionals?
Firstly, your Mortgage Broker. In my Mortgage Broking business I ensure that I partner with the best in the industry to introduce you to property specialists, solicitors and conveyancers, accountants and financial planners. I will work with you on what is possible from a home loan perspective and we can build a budget. Once you know your numbers we can set up a time to get educated about what can be achieved!
I help first home buyers gain the knowledge they need to break into the market and then I help them make it happen. If you are interested in having a completely obligation free discussion, please don't hesistate to contact me on 0416 225 624 or at chris.leclaire@mortgagechoice.com.au
*Please note this is opinion and not specific advice. For specific advise please consult a professional.