January 05, 2017
Chris Le Claire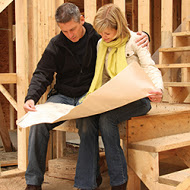 Happy New Year! 2017...Wow, nearly 2020! Whether you have resolved to get fit, lose weight or get your finances in order now is the time to act.
It is looking to be an interesting year already. How will Donald Trump actually turn out, how will the UK prepare for Brexit and what will the RBA do in February? All this leads to uncertainty in the market, which means more expensive money! ie higher interest rates.
The end of 2016 saw nearly all major banks and other lenders increasing interest rates. Not variable owner occupied, yet, but on investment properties and fixed rates. There are mixed feelings about the February RBA meeting with many pundits predicting the start of an increasing cycle while the economy points to more stimulus being required. That is, a reduction in rates. Regardless, it is highly unlikely that banks will pass on any rate cut in full.
This interest rate pressure is in a landscape where property prices have doubled in Sydney since the GFC. Belrose units have risen a whopping 135%! The whole Northern Beaches region has seen fantastic increases for home owners during this period as well building up a lot of untapped wealth.
Now is the time to talk to your home loan expert, Chris Le Claire to organise a time for a consultation at no charge to review your home loan. If you are looking for a better deal, looking to access equity to invest or renovate or simple restructure your loan to mitagate any future interest rate increases please feel free to call me on 0416 225 624 to organise a time to secure your consultation. You can also email me on chris.leclaire@mortgagechoice.com.au