Refinancing
Refinancing | Mortgage Broker Doncaster, Eltham & Templestowe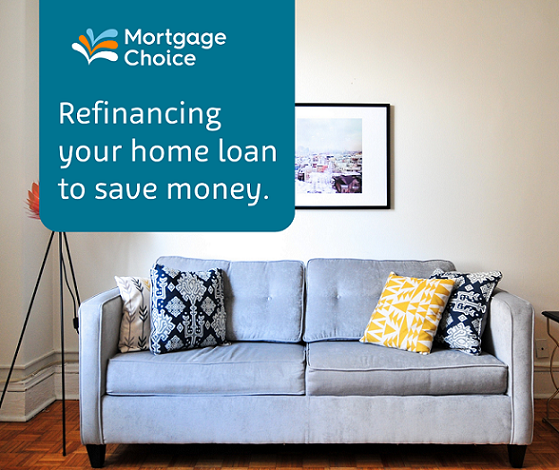 "Chris was given the difficult task to completely refinance our situation and also set up a new investment loan. Lots of paperwork with lots of phone calls and meetings but we got there in the end and Chris was in contact with us all the way." [Robert, Sydney NSW]
Your home loan is not a 'set and forget'. Costing thousands in interest every year means it's important to ensure you're not paying more than you need to be for that home loan. Our FREE Home Loan Health Check will get you started on reviewing your loan, and if there's a better deal out there for you. We will:
Review your current home loan. We'll be able to see right off the bat if your interest rate is higher than what's available on the market.
Formally compare your current home loan with thousands of others available on the market right now.
Let you know if you could save either on your interest rate or through a better feature.
Answer any questions from the lender for you.
Complete all the application paperwork for you and submit to your new lender (and inform your current lender of the change).
Historically low interest rates
Interest rates are currently at historically low rates, which means that you could likely save if you haven't checked your home loan in awhile. The finance market changes really quickly, so if you haven't reviewed your loan in the last 2 years, now is the perfect time.
Many banks will not reward existing customers and only pass on low rates to new customers. That's why we recommend reviewing your home loan regularly so you can take advantage of better rates as a new customer or negotiate with your current lender for a lower rate.
Thousands of home loans to choose from
A clever place to start when looking at refinancing your home loan is making sure you have a wide range of others to compare it to. Instead of spending all your time online researching other home loan products and having to read through all the eligibility requirements, our team in Doncaster & Templestowe can do it for you.
Our free Home Loan Health Check means we'll search through thousands of home loans from over 25 lenders, including all the big banks and some smaller lenders. We will let you know if you could save through refinancing. It also gives you peace of mind to know that we have searched the market properly and have found you the right home loan.
Find out more about refinancing

Book your FREE Home Loan Health Check
We offer a FREE Home Loan Health Check so you can find out if there is a better deal out there for you. If there is a cheaper rate or better features, we'll take you through the costs of refinancing and look at whether it would benefit you in the long run. Let's get started!
Get in touch with Chris and Mortgage Choice team in Doncaster & Templestowe to book your free Home Loan Health Check! Call us today on 03 9858 4755 or click on the Book an Appointment button at the top of the page.
Our brokers service the City of Manningham & Nillumbik, including areas such as Doncaster, Templestowe, Templestowe Lower, Eltham, Eltham North, Greensborough, Diamond Creek, Briar Hill, St Helena, Research, Plenty and surrounds.
Our mission is to find the right home loan for your individual needs and to always have your best interests at heart. Plain and simple. Which is why we have such a wide range of lenders to choose from. We can search through hundreds of products to find something tailored to your situation. ~