When it comes to saving the money for the deposit on your dream home, burying your head in the sand is the last thing you want to do.
If you're serious about buying your dream home… you will need to face reality.
That means committing, and sticking, to a simple, proven 3-step savings program.
Simple 3-step savings program
Step #1: Determine your savings goal
Step #2: Develop a simple plan
Step #3: Commit to the plan
Don't be fooled by the program's apparent simplicity. For most people, the hardest part is not starting on the program, but seeing it through to a happy conclusion.
Step #1: Determine your savings goal
First, you need to know exactly how much money you really need for your deposit.
Usually, you will need to have saved at least 5% (plus borrowing costs) of your home's purchase price and be able to show the bank that you've had the deposit in a bank account for at least 3 months (banks call it 'genuine savings').
And whilst most lenders will require a minimum of 5% genuine deposit, how much you will need to actually contribute differs greatly from one lender to another. And to make matters worse, not only will you need to add all the borrowing costs to the calculation, but some lenders will include Lenders Mortgage Insurance (LMI) and others won't.
If you want to find out how much deposit you really need, or what other alternatives to cold hard cash are available, call us and we should be able to give you an indicative answer over the phone.
Step #2: Develop a simple plan
Once you know exactly how much money you really need to save and how fast, you can start work on developing a simple plan to make it happen.
The first thing you need to do is develop a household budget so that you can clearly see what money is coming in and what money is going out every month. If you need a simple household budget planner you can use our own Budget Planner (feel free to email me if you need help with it).
You will find that the simple act of writing down your family budget will immediately uncover savings ideas.
Here are some ideas to get you started:
Save a fixed percentage of each pay
Pay off your debts
Sell stuff on Gumtree
Cut down on luxuries
Get a part-time job (or increase your hours)
Find cheaper accommodation
Shop around for cheaper phone, mobile and internet providers
Shop around for cheaper home, content, health, car insurance
Remember, your aim is to go through your household budget to find money you can put towards your deposit. So, brainstorm ways ways you can earn more or save more.
Step #3: Commit to the plan
No matter how good your plan is, if you're not committed to starting it and sticking to it until you've achieved your savings goal, you may as well not bother, bury your head in the sand and pray that somehow you'll have the money for the deposit once you've found your dream property and signed on the dotted line.
You need a big enough WHY to see your plan through
I've found that more often than not, the reason most people struggle to stick to a plan is because they don't have a big enough 'reason why' to keep going no matter what. If that's you, spend some time (maybe a few days) working out exactly 'why' you need to save the money, and what will it do for you and your family.
We're happy to assist you with a savings plan
Saving for a house deposit is a big ordeal. It is time consuming, stressful and requires sacrifice. I know how valuable it is to have someone you can count on to make you accountable.
So if you need help with your savings plan, call me on (08) 6355 6834 or 0412 022 110, or email at daniel.eigenmann@mortgagechoice.com.au and I'll be more than happy to answer any of your questions, brainstorm some ideas or even coach you through the plan.
And if you're in Subiaco, why don't you pop into our office for a coffee.
Sign up to our free monthly newsletter to receive the latest news, tips and offers about home loans.
Be sure to share our blog on Facebook and Google+ and let others join the conversation.
If you want to find out if you could benefit from switching home loans (i.e. refinance) - take advantage of our Free 15-minute Home Loan Health Check service...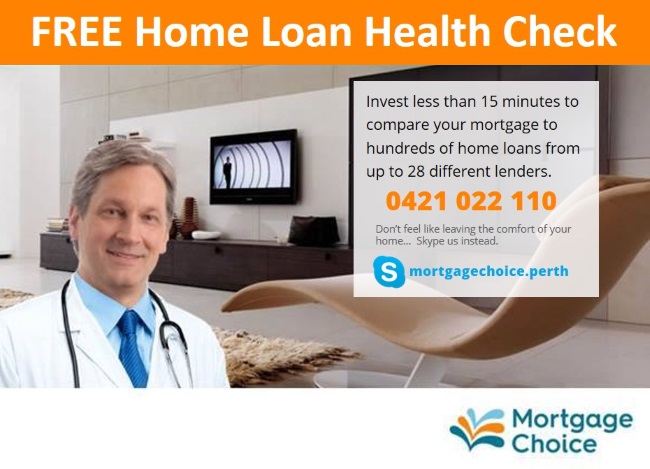 Mortgage Choice Subiaco, Perth - 2/33 Rokeby Road, Subiaco WA 6008 - Tel: (08) 6355 6834 - Mobile: 0412 022 110 - Email: daniel.eigenmann@mortgagechoice.com.au