If you're financing the purchase of your car, you owe it to yourself, and your wallet, to make sure you get the right deal for it.
Request a free car finance quote
The wrong deal will cost you hundreds, if not thousands, of dollars more than it should. Money you could use on your next holiday, on a deposit on your home or an investment property.
Buying a car is as much an emotional decision as it is a financial one. It is an important decision, and getting the right finance method is an integral part of that process. I know it's easier said than done. It's hard not to fall in love with the sight of your brand new and the allure of the new car smell. Car dealers plays on that emotion to make sure you don't compare finance offers. They want you to buy there and then.
But you know that by shopping around you can make sure that the deal you're being offered is the best one. And if it's not... at least, you'll be in a position to make an informed decision as to whether you want to accept their offer or not.
Here are five insider tips to help you get the best deal when enquiring about finance for your next vehicle purchase:
Ensure the interest rates you're quoted include ALL the fees and charges associated with the purchase

Ensure your monthly repayments include ALL fees

Ask about the BREAK FEES for the loan - should you wish to pay it out early

Ask for the loan offer agreement to be provided PRIOR to collecting the car and take some time to read through the paperwork

Speak to your Accountant and/or Financial Adviser to ensure you have the best possible STRUCTURE for your circumstances
As your local Mortgage Choice broker in Petrh Subiaco, we do all the shopping around and the paperwork for you. We don't sell cars. Finance is our focus.
Unlike dealers, we compare up to 10 different lenders to find you the right deal. Not just one!
We can get you a car finance quote within hours, and all our quotes include all fees and charges. No hidden or last minute fee hikes.
You've found a car you love - or want to setup a pre-approval to know how much you can afford. No problem. Call us today for a free quote and we'll get back to you within hours.
Take advantage of our free quotes - that way you'll know for certain you're getting a good deal on your car finance.
I will ensure we ask all the right questions so you can take comfort knowing you have the right car finance package for your circumstances.
And remember, we do the shopping around for you to make sure you get the right finance deal for your car.
Request a free car finance quote
Call me, Daniel Eigenmann, on (08) 6355 6834 or 0412 022 110, or email at daniel.eigenmann@mortgagechoice.com.au.
And if you're in Subiaco, why don't you pop into our office for a coffee and review your car finance options at the same time.
Sign up to our free monthly newsletter to receive the latest news, tips and offers about home loans.
Be sure to share our blog on Facebook and Google+ and let others join the conversation.
If you want to find out if you could benefit from switching home loans (i.e. refinance) - take advantage of our Free 15-minute Home Loan Health Check service...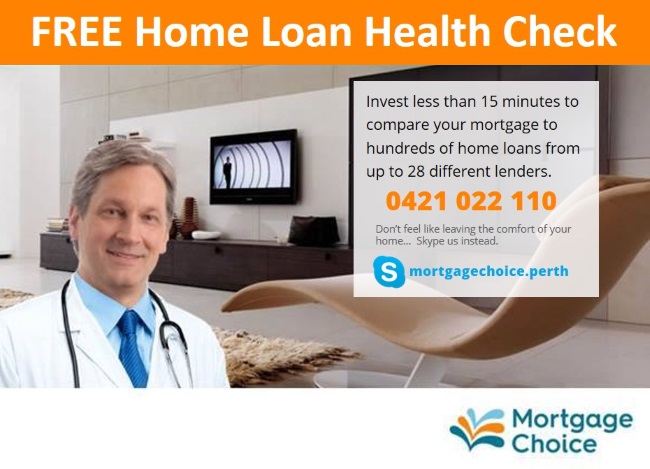 Mortgage Choice Subiaco, Perth - 2/33 Rokeby Road, Subiaco WA 6008 - Tel: (08) 6355 6834 - Mobile: 0412 022 110 - Email: daniel.eigenmann@mortgagechoice.com.au