September 08, 2014
Daniel Eigenmann
Here are five of the easiest to use and most useful home loan calculators you can use to work out for yourself... how much you can borrow, your minimum repayments, the deposit you need to avoid mortgage insurance, and a simple savings plan.
Sign up to our free monthly newsletter
Easily calculate your maximum borrowing power based on your salary and financial commitments and different home loan details. The calculator will also estimate your monthly repayments and you the total interest payable.
----> Borrowing Power Calculator
2. What Are My Minimum Repayments?
Use this our home loan repayment calculator to easily work out what your minimum weekly, fortnightly or monthly home loan repayments would be for the amount you are planning to borrow.
----> Home Loan Repayment Calculator
3. How Much Time & Interest Can I Save By Making Extra Repayments?
See how much time and interest you can save by regularly paying more than your minimum repayments.
In an earlier article 7 strategies to pay off your loan a lot sooner I explain why extra repayments can save you years on your home loan and thousands in interest payments.
----> Extra Repayments Calculator
4. How Do I Achieve My Savings Target?
Find out how much you need to save on a weekly, fortnightly or monthly basis to achieve your savings target.
Before developing your savings plan, work out exactly how much you really need to save on your home loan deposit. This is especially important if you want to avoid mortgage insurance (LMI).
----> Savings Calculator
5. What Is My Loan to Value Ratio (LVR)?
Your Loan to Value Ratio (LVR) is the proportion of money you intend to borrow compared to the value of the property. Here's why you should care about your LVR.
----> Loan to Value Ratio (LVR) Calculator
Need help fine tuning your calculations
If you need help with your calculations, or are ready to do the precise calculations, call me (obligation-free) Daniel Eigenmann at Mortgage Choice Subiaco on (08) 6355 6834 or 0412 022 110, or email at daniel.eigenmann@mortgagechoice.com.au.
Not only will we help you with your calculations... we'll also compare up to 28 lenders the most suitable home loan based on your needs.
And if you're in Subiaco, why don't you pop into our office for a coffee and review your car finance options at the same time. You'll find us om the corner of Rokeby and Heytesbury road.
Sign up to our free monthly newsletter to receive the latest news, tips and offers about home loans.
Be sure to share our blog on Facebook and Google+ and let others join the conversation.
If you want to find out if you could benefit from switching home loans (i.e. refinance) - take advantage of our Free 15-minute Home Loan Health Check service...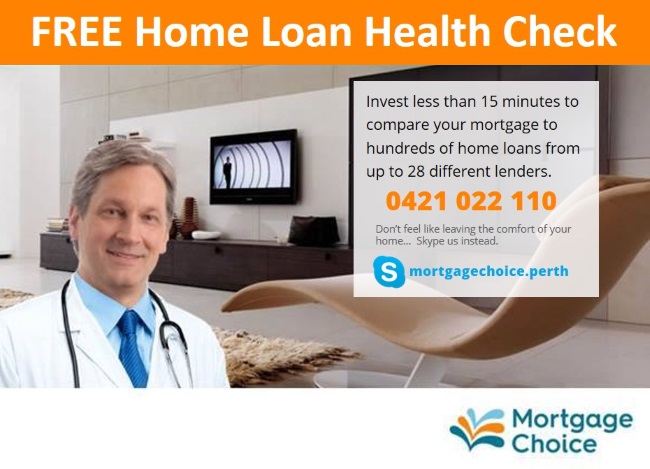 Mortgage Choice Subiaco, Perth - 2/33 Rokeby Road, Subiaco WA 6008 - Tel: (08) 6355 6834 - Mobile: 0412 022 110 - Email: daniel.eigenmann@mortgagechoice.com.au