A number of lenders will allow your mum and dad to help you buy your first home even if you don't have enough cash for a deposit.
No need to wait years until you've saved enough money and potentially miss out on the type of price increases Perth has experienced recently.
With a 'family guarantee' your parents offer equity in their own home, rather than cash, to help you out.
If you can afford the repayments, but don't have enough savings - and your parents have enough equity and they're happy to make it available to you - a family guarantee is a simple way to get you into your new home faster.
No need for a 5% minimum deposit
Lenders will generally require you to have at least 5% of the value of the property you want to buy in a svings account for at least 3 months in a row.
5% on a $400,000 property is $20,000 in cash, which for many first home buyers is hard to save up.
If you don't have that kind of money and don't want to wait until you do, a family guarantee may get you into your first property sooner rather than later.
Save thousands at the same time
Many of our Perth mortgage clients are also finding that a family guarantee is also saving them money on Lenders Mortgage Insurance (LMI).
This is an insurance you pay to protect your lender if you can't meet your repayments. It can mean thousands in additional costs and should be avoided if possible.
This is where a family guarantee can help by offering additional equity.
This additional equity may not only get you into your home faster, it will also save you thousands at the same time.
Talk to an expert to make sure it's right for you
The best way to find out if a family guarantee is right for you is to speak with the home loan experts at Mortgage Choice in Perth.
Sign up to our free monthly newsletter to receive the lastest news, tips and offers about home loans.

Be sure to share our blog on Facebook and Google+ and let others join the conversation.
If you want to find out if you could benefit from switching home loans (i.e. refinance) - take advantage of our Free 15-minute Home Loan Health Check service...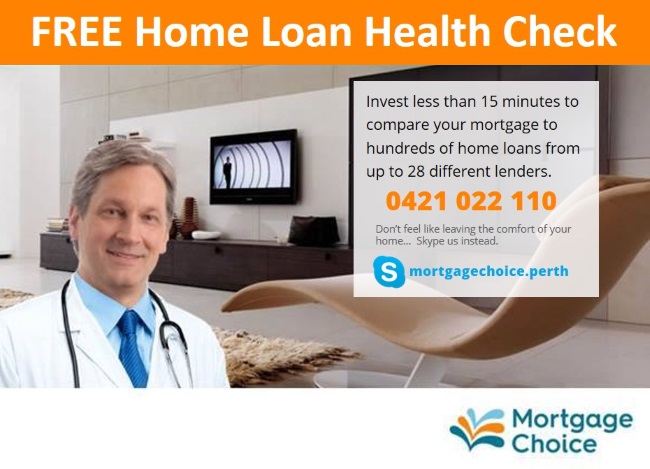 Mortgage Choice Subiaco, Perth - 2/33 Rokeby Road, Subiaco WA 6008 - Tel: (08) 6355 6834 - Mobile: 0412 022 110 - Email: daniel.eigenmann@mortgagechoice.com.au
Related article:
- 7 questions you must ask before involving your parents as guarantors