The truth is that whilst these deals are available, they're only available on certain models and are riddled with restrictions and conditions.
They are offers designed to suit only a very small percentage of car buyers.
Just another marketing gimmick
In reality they're nothing more than crude marketing gimmicks to get you through the door.
The same way 'checking with the manager' or being told 'there's only one left and we can't guarantee we'll get another one in the next 4 weeks' are marketing gimmicks to make you buy there and then.
Understand that the car finance industry (unlike the home loan industry) is unregulated. In other words, it's a free for all to lure you in.
They've got you once you get emotionally involved
We all know car salespeople survive on their ability to get you to buy now. And they can be very good at it. They know how to push all the right buttons to get you emotionally involved.
You know how hard it is to walk away when in your mind you're already cruising down the road in your brand new shiny car. At some stage, you want the car so badly, details of the deal you're signing suddenly don't matter as much anymore.
The trick for any car dealer, though, is to get you through the door first. Because they know that once you're in, they can unleash all their sales tricks on you.
One proven way to get you into the dealership is a well-crafted offer – such as 1% finance. And it works. Otherwise, dealers would stop using them.
It's all in the fine print
Have you ever stopped long enough to read the fine print? If you had, here's what you'd find:
The offer is only available on specific models – often not the one you're after – and usually only on new cars.
The offer often doesn't include fees and charges - these will increase your monthly repayments.
The deal is based on a specific finance amount – usually less than what you need.
In some cases an initial deposit is factored in (10 – 30%) – and if you're like most buyers, you don't want to pay an initial deposit – that's why you're seeking finance.
Some deals may include a balloon payment – usually to make the deal more attractive.
The finance term may be based on a shorter term like 3 years - where most buyers want a 5 year term.
As you can hopefully now see, dealers are structuring their offers to attract a maximum number of buyers with offers that suit only a minimum of them.
And if it doesn't suit your needs, they'll offer you another deal. Usually, a lot less attractive one. In marketing this is called 'bait and switch'.
Don't fall prey to obvious marketing gimmicks
So how do you protect yourself from these marketing gimmicks?
First, be aware of them and do your research. Always read the fine print.
Second, shop around for different car finance options. Focus on repayments, not interest rates. They are often misleading. Make sure to compare apples with apples. And, finally, if practical, organise a pre-approval early - before you start shopping.
Be prepared. Get into the driving seat
Organise your finance independently from the dealer and you'll find yourself in the driving seat when it comes to negotiating a better deal. Remember, dealers are in the business to make money. So if it's not on the finance, it'll be somewhere else. Often it is by bumping up the total cost of the car.
Finally, like most people I deal with, you may not realise that as a Mortgage Choice broker, I have access to have access to a panel of car lenders and can give you a competitive quote on your car loan.
Car finance can be organised within hours
Whether it is for a pre-approval before you've found your car - or a full approval if you've already found one - I can help you compare and contrast different options to make sure you get the car finance deal that best meets your needs.
If you would like to find out more, or want to weigh up your car finance options, contact Daniel at daniel.eigenmann@mortgagechoice.com.au, or call 0412 022 110 or (08) 6355 6834.
Or call into our office in Subiaco - 2/337 Rokeby Rd.
Sign up to our free monthly newsletter to receive the lastest news, tips and offers about home loans.
Be sure to share our blog on Facebook and Google+ and let others join the conversation.
If you want to find out if you could benefit from switching home loans (i.e. refinance) - take advantage of our Free 15-minute Home Loan Health Check service...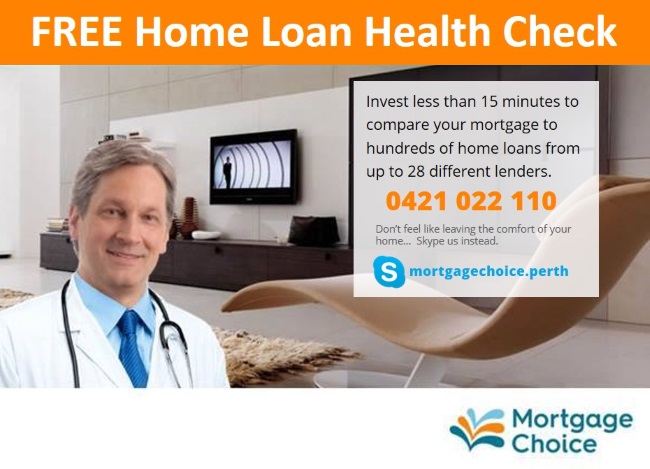 Mortgage Choice Subiaco, Perth - 2/33 Rokeby Road, Subiaco WA 6008 - Tel: (08) 6355 6834 - Mobile: 0412 022 110 - Email: daniel.eigenmann@mortgagechoice.com.au