To fix or not to fix? That is not only an important decision - it is also a very personal one.
There's no right or wrong answer - it's all about choosing the option that's right for your circumstances.
To give you a better idea of the pros and cons of each option, we've put together a short video.
Why not have a bet each way?
You may be surprised to discover that you may be able to fix only a part of your total home loan and leave the remainder on a variable rate. It's like having an each-way bet that can give you the best of both worlds.
When rates are at historical lows, it can be tempting to lock in a low rate with a fixed home loan. But it's a decision that should be weighed up carefully.
As your Mortgage Choice home loan expert in Perth, we understand that you may be unsure about whether to choose a variable rate or a fixed rate loan.
Still unsure?
For tailored advice on the right home loan for your needs, contact Daniel Eigenmann on (08) 6355 6834 to arrange a meeting, at no cost to you.
If you want to find out if you could benefit from switching home loans (i.e. refinance) - take advantage of our Free 15-minute Home Loan Health Check service...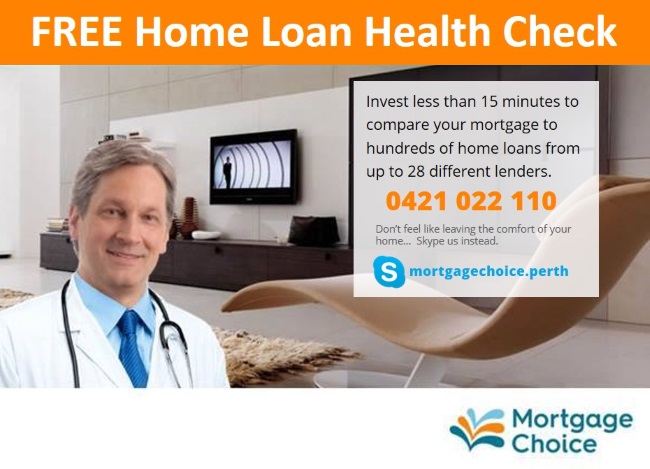 Mortgage Choice Subiaco, Perth - 2/33 Rokeby Road, Subiaco WA 6008 - Tel: (08) 6355 6834 - Mobile: 0412 022 110 - Email: daniel.eigenmann@mortgagechoice.com.au