March 01, 2015
Daniel Eigenmann
To answer this question you need to understand how a mortgage broker gets paid.
At Mortgage Choice Subiaco (in Perth) our home loan service is at no charge to our customers (whether you're buying your first home or investment property - or whether you're looking to upgrade or are building a large property portfolio).
The lender pay us a commission once the loan settles. This doesn't affect the deal you get from the lender. Then Mortgage Choice pays a commission to your broker.
Different lenders pay different commission. Some pay more than others. Many lof the major mortgage broking groups in Australia simply pass on the different rates of commission to their brokers.
Get your advice from a broker that gets paid the same rate no mattter what home loan you choose
But Mortgage Choice pays their brokers the same rate no matter which home loan you choose from a wide choice of lenders. (hundreds of products from our panel of up to 28 lenders).
Wide Local Expertise at No Charge!
That means you can tap into your local Perth Mortgage Choice brokers' expertise at no charge, with peace of mind that we have your best interests at heart.
Next time... ask if your broker gets paid the same
So when you're thinking about using a mortgage broker, it's important to ask whether they get paid differently for recommending one lender over another.
At Mortgage Choice Subiaco (in Perth), the only choice that matters to us is the one that's right for you.
Feel free to contact Daniel Eigenmann, your local Mortgage Choice expert, to discuss your home loan needs on (08) 6355 6834 or daniel.eigenmann@mortgagechoice.com.au.
Could you benefit from switching to a different loan?
Take advantage of our complimentary home loan review to make sure your current home loan is still the best for you.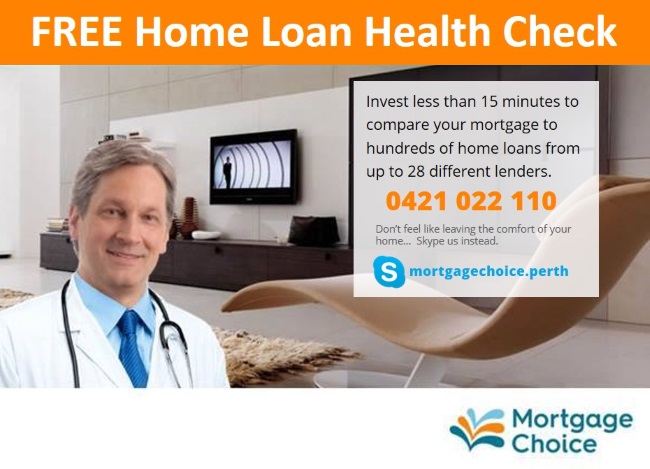 Note: Mortgage Choice is opposed to the practice of churning and would recommend a change of loan product only if it was in the best interest of the customer. Churning is systematic refinancing by brokers of loans from one lender to another, motivated primarily by the prospect of earning commission, rather than obtaining the best result for the customer.
Mortgage Choice Subiaco (Perth) 2/337 Rokeby Road, Subiaco WA 6008 Tel: (08) 6355 6834 Mob: 0412 022 110 (Daniel Eigenmann)