June 03, 2015
Daniel Eigenmann
Jess Darnbrough of Mortgage Choice discusses what Lender Mortgage Insurance (or LMI) is and how, contrary to popular belief, it can be a win-win for for all involved.
LMI is an insurance that protects the lender - not you the borrower - in the event that you default on your loan.
A one-off payment added to your loan amount
It's a one-off payment that you usually pay at the time your loan settles.
The rule of thumb with residential property lending is that if you're looking to borrow 80% or more of the property's value, you may have to pay LMI.
The reason you have to pay LMI is because if you don't have at least a 20% deposit - the lender might consider you high risk - and they won't want to lend you the required funds.
A win-win for both parties
LMI does benefit the lender because it is an insurance that protects them but it also benefits you because it stops from having to save that massive 20% deposit.
So you can get on the property ladder sooner rather than later.
Contact Daniel Eigenmann Mortgage Choice Subiaco in Perth or call (08) 6355 6834 to discuss the right home loan for your needs and get expert local advice at no cost to you.
If you want to find out if you could benefit from switching home loans (i.e. refinance) - take advantage of our Free 15-minute Home Loan Health Check service...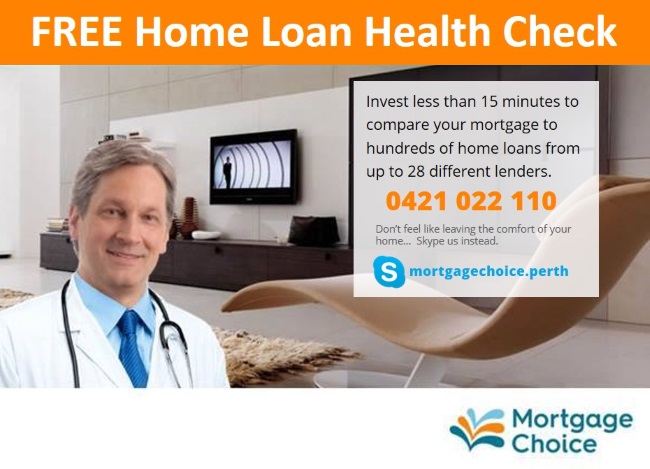 Mortgage Choice Subiaco, Perth - 2/33 Rokeby Road, Subiaco WA 6008 - Tel: (08) 6355 6834 - Mobile: 0412 022 110 - Email: daniel.eigenmann@mortgagechoice.com.au