July 18, 2014
Daniel Eigenmann
Don't wait for the Reserve Bank Australia (RBA) to cut rates. One of our lenders has just announced this week a new home loan product with a very attractive variable rate of 4.65% (4.66% comparison rate).
You can stop waiting for the RBA to cut rates
Take control of your home loan. Whether you need a new home loan or want to refinance an existing one - you can make your own rate cut today.
Call us today to find if you qualify for the 4.65% variable rate.
Find out if you qualify for the 4.65% variable rate product, call me on (08) 6355 6834 or 0412 022 110, or email at daniel.eigenmann@mortgagechoice.com.au.
And if you're in Subiaco, why don't you pop into our office for a coffee.
Sign up to our free monthly newsletter to receive the latest news, tips and offers about home loans.
Be sure to share our blog on Facebook and Google+ and let others join the conversation.
If you want to find out if you could benefit from switching home loans (i.e. refinance) - take advantage of our Free 15-minute Home Loan Health Check service...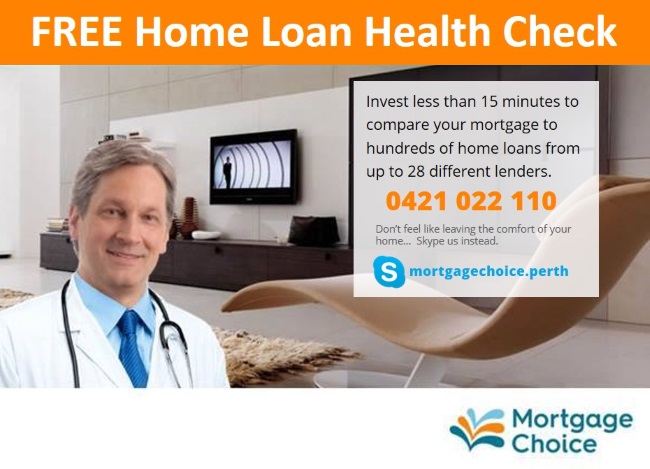 Mortgage Choice Subiaco, Perth - 2/33 Rokeby Road, Subiaco WA 6008 - Tel: (08) 6355 6834 - Mobile: 0412 022 110 - Email: daniel.eigenmann@mortgagechoice.com.au