Financing your home is one of the most important things you can do so you need to choose the right finance for you. Mortgage Choice are experts when it comes to tailoring your finance to your needs and Lisa, of the West Real Estate Program talks with Jessica Darnborough about Mortgage Choice.
Free Home Loan Health Check
If you already have a home loan, at Mortgage Choice Subiaco we offer free home loan checks to help you review your current home loan to make sure it is still the best solution for you. This can be done face-to-face or over the phone and doesn't take more than 15 minutes.
To book a free 15-minute Home Loan Health Check with Mortgage Choice Subiaco, call (08) 6355 6834 or 0412 022 110.
See what others say about Mortgage Choice in Subiaco.
Sign up to our free monthly newsletter to receive the latest news, tips and offers about home loans.
Be sure to share our blog on Facebook and Google+ and let others join the conversation.
If you want to find out if you could benefit from switching home loans (i.e. refinance) - take advantage of our Free 15-minute Home Loan Health Check service...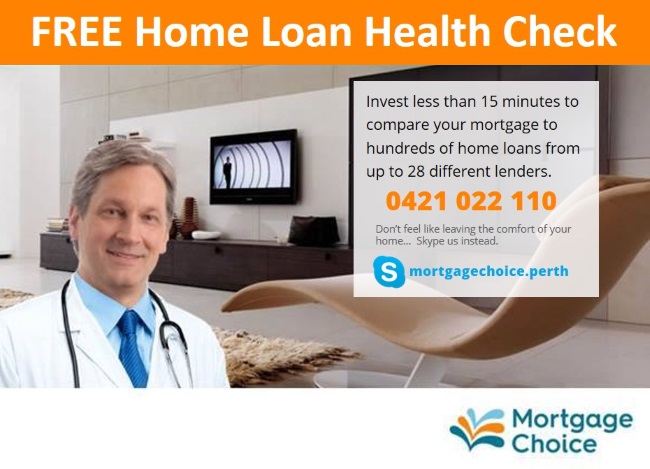 Mortgage Choice Subiaco, Perth - 2/33 Rokeby Road, Subiaco WA 6008 - Tel: (08) 6355 6834 - Mobile: 0412 022 110 - Email: daniel.eigenmann@mortgagechoice.com.au