Our very own Jess Darnbrough from Mortgage Choice sat down with Sara Danze of The West Real Estate Program to explain what simple steps you need to take to apply for a home loan.
If you are on the look out for a home or investment property - or perhaps just looking to see what money you could save on your existing debt and need some further help - or you may simply want to know how much you can afford... simply call me, Daniel Eigenmann, at Mortgage Choice Subiaco on (08) 6355 6834 or email me directly at daniel.eigenmann@mortgagechoice.com.au.
I'd be more than happy to provide my expert advice to you at no cost to you.
If you want to find out if you could benefit from switching home loans (i.e. refinance) - take advantage of our Free 15-minute Home Loan Health Check service...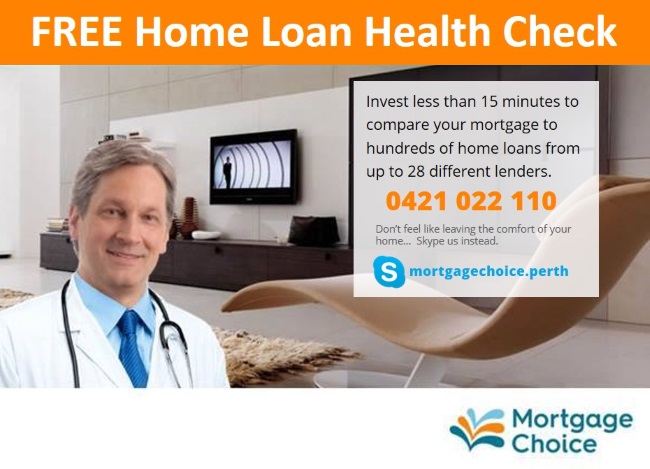 Mortgage Choice Subiaco, Perth - 2/33 Rokeby Road, Subiaco WA 6008 - Tel: (08) 6355 6834 - Mobile: 0412 022 110 - Email: daniel.eigenmann@mortgagechoice.com.au