March 23, 2015
Daniel Eigenmann
In Part 3, Jess from Mortgage Choice talks to Channel 7's The West Real Estate Program about home loan approvals and why they make sense to get one before you start your property search...
4 Reasons why a pre-approval makes sense
It lets the vendor know that you're really serious about making an offer - which is a very handy thing to have.
It tells you how much you can borrow - and that's how much you can spend on your next property.
It really speeds up the process down the line when you've found the property and you want things to move along quickly.
It will identify any issues with your application before you make an offer - that way you won't be disappointed if you can't get your dream house because finances have fallen through because of an issue that should have been picked up earlier.
Pre-Approvals come in many shapes and forms
Make sure you get the right type of pre-approval. Some pre-approvals are not worth the paper they're written on.
They come with so many conditions - they're pretty much worthless.
There is one element every proper pre-approval needs to have.
If you already have a pre-approval - call Daniel Eigenmann at Mortgage Choice Subiaco in Perth - and he'll be able to tell you almost instantly whether you have the right type of pre-approval.
Talk to your local home loan expert at Mortgage Choice Subiaco in Perth about how to get the right type of a proper pre-approval.
Contact our franchise manager in Subiaco to find out why you can't rely on over-the-counter, on-the-spot pre-approvals your local bank is more than happy to dish out.
If you want all the benefits of a proper pre-approval should provide - call Daniel at (08) 6355 6834 or email him on daniel.eigenmann@mortgagechoice.com.au for a zero-obligation-totally-free chat.
If you want to find out if you could benefit from switching home loans (i.e. refinance) - take advantage of our Free 15-minute Home Loan Health Check service...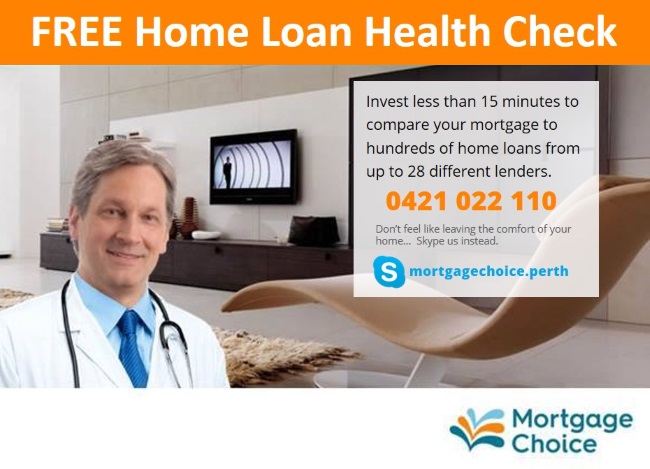 Mortgage Choice Subiaco, Perth - 2/33 Rokeby Road, Subiaco WA 6008 - Tel: (08) 6355 6834 - Mobile: 0412 022 110 - Email: daniel.eigenmann@mortgagechoice.com.au