Great news for homeowners as RBA cuts again Board cuts cash rate to new historical low
Borrowers have been given reason to celebrate, with the Reserve Bank of Australia cutting the official cash rate to the new historical low of just 2 per cent
At its Board meeting earlier today, the Reserve Bank announced it would cut 25 basis points off the cash rate, marking the second rate cut of the year.
There's a reason why rates are coming down...
Local Mortgage Choice franchise manager Daniel Eigenmann said the sluggish pace of Australia's economic rebalancing ultimately encouraged the Reserve Bank to take action and trim the cash rate.
"Recent economic data suggests the first rate cut has failed to have the desired impact, with consumer sentiment falling sharply in April," he said.
"The Westpac Melbourne Institute of Consumer Sentiment Index declined by 3.2 per cent over the month of April to just 96.2, meaning pessimists outweigh the number of optimists.
Rate cut ahead of next month's Federal Budget
"With the Federal Budget set to be released later this month, the Reserve Bank may have trimmed the cash rate to give consumer sentiment a boost ahead of the Budget announcement."
Last year, consumer sentiment plummeted 6.8% in the aftermath of the Budget and remained weak for the rest of the calendar year.
"Furthermore, the rising Australian dollar would no doubt have given the Reserve Bank room for concern at today's Board meeting," Daniel said.
Make the most of lower rates
Regardless of the reasons behind the rate cut, Daniel said the decision to trim the official cash rate should spell good news for homeowners.
Contact Daniel Eigenmann at Mortgage Choice Subiaco in Perth for a no-obligation review (on the phone or face to face) if you want to review your options to take advantage of these historically low interest rates.
And if your bank is slow in passing on the rate cuts - call Daniel and he might be able to help.
If you want to find out if you could benefit from switching home loans (i.e. refinance) - take advantage of our Free 15-minute Home Loan Health Check service...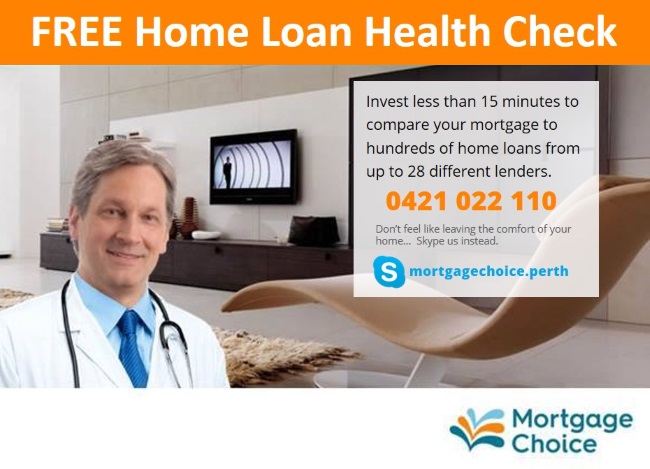 Mortgage Choice Subiaco, Perth - 2/33 Rokeby Road, Subiaco WA 6008 - Tel: (08) 6355 6834 - Mobile: 0412 022 110 - Email: daniel.eigenmann@mortgagechoice.com.au