May 07, 2014
Daniel Eigenmann
You may not have a choice if you want to borrow money to buy a property and you don't have enough deposit.
Pay to protect your bank
Lenders Mortgage Insurance (LMI) is a one-off premium you pay to protect your bank in case you stop making repayments and your property needs to be sold.
The insurance serves to cover any shortfall.
How to avoid paying mortgage insurance
Unless you meet one the following requirements, you will have to LMI:
1. Your 'Loan to Value Ratio' (LVR) is higher than 80%. That means your deposit is at least 20% of the purchase price.
2. You can offer additional equity either from another property you own or from a family guarantor.
How much does LMI cost?
It'll depend on the value of the property you want to buy and the size of your deposit.
For example, if you want to buy a $400,000 property and you only have a 5% deposit ($20,000), LMI would be about $14,000.
And even if you had a 20% deposit, you would still have to pay about $1,000 in LMI. That's because purchasing and borrowing costs need to be included in the calculation.
The exact LMI premium will vary with each lender and will only be determined upon application.
Use this LMI calculator to work out your premium. Talk to one our home loan experts at Mortgage Choice Subiaco in Perth if you need help with it.
Paying LMI may be an advantage
It could be your key to owning your home sooner.
Because LMI reduces the bank's risk, you can borrow a larger amount or get a loan with a smaller deposit.
You won't have to wait until you have saved enough deposit to avoid LMI.
That means, you could be a position to make an offer on your first home or investment property as soon as you've saved 5%.
LMI premiums and conditions vary greatly
If LMI is payable your loan will have to be approved by not only the bank but also the insurance company.
Insurance companies have their own assessment criteria and your application will have to be strong enough to get approved.
Talk to one of our home loan experts at Mortgage Choice Subiaco in Perth. Find out if you need to pay LMI and how much. Get help in preparing the strongest possible loan application.
Our home loan service is free and there are no obligations in talking to us or asking questions.
Our job is to help you find the home loan solutions that best fit your needs. Not ours.
Call in and see us at 2/337 Rokeby Rd, Subiaco WA 6008, Perth if you have questions about LMI or want to discuss your home loan options.
Be sure to share our blog on Facebook and Google+ and let others join the conversation.
If you want to find out if you could benefit from switching home loans (i.e. refinance) - take advantage of our Free 15-minute Home Loan Health Check service...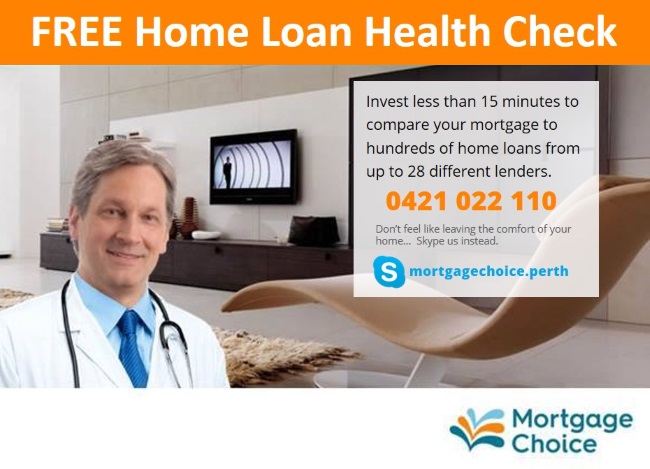 Mortgage Choice Subiaco, Perth - 2/33 Rokeby Road, Subiaco WA 6008 - Tel: (08) 6355 6834 - Mobile: 0412 022 110 - Email: daniel.eigenmann@mortgagechoice.com.au