Don't underestimate the importance of a pre-approval.
A loan pre-approval can speed up your mortgage application process. And in some situations it might mean the difference between obtaining your home loan or missing out altogether.
Benefits of pre-approvals
A loan pre-approval allows you to shop for your new property knowing exactly how much you can afford.
It shows real estate agents and vendors that you're serious about doing a deal, which gives you bargaining power.
If you're a first home buyer, and you're competing with investors for the same property, a pre-approval will put you in a much stronger negotiating position.
Pre-approvals are no guarantees of getting a home loan
Our Subiaco Perth mortgage customers are always surprised to find out that even though their loan has been pre-approved, the bank still has the right to decline their application when they've found a property to buy. And sometimes they do.
That's because a pre-approval is only an indication from the lender that they're willing to approve your loan as long as the property you buy is acceptable and that your situation hasn't changed since your first applied for the pre-approval.
In many cases, a pre-approval is not fully assessed by the lender. Often it hasn't gone to their credit department.
Beware of on the spot approvals
On the spot approvals are not worth the paper they're written on because they haven't been properly assessed by the lender's credit department.
On the spot approvals are offered by many lenders online or via the branch, in as little as thirty minutes. In reality this is a sales tool lenders use to get you to apply for a home loan.
Remember to get a reliable pre-approval you will need to submit a full loan application.
The most common reasons for a decline
There are several reasons why your home loan may still be declined when you apply for formal approval:
Your pre-approval was not fully assessed and was effectively worthless
The property you bought is unacceptable to the lender (restrictions may apply to the size, type or location of properties)
Your pre-approval has expired (usually valid for 90 days)
Your situation has changed and no longer meets your lender's policy (changed job, bought a new car, etc)
Your lender's has changed their policy
Interest rates have increased (effectively reducing the maximum amount you can borrow)
The finance clause still applies
A pre-approval doesn't mean you can make cash offers.
A pre-approval puts you in a stronger bargaining position, but your lender still needs to formally approve your home loan.
So even with a fully assessed pre-approval makre your offers 'subject to finance'.
How to obtain a reliable pre-approval?
Pre-approvals not only offer many benefits they cost nothing to obtain. But as we've discussed, not all pre-approvals are created equal.
We highly recommend you speak with Mortgage Choice Subiaco in Perth about getting the type of pre-approval that is right for you.
If you would like to know more about pre-approvals, feel free to call Daniel Eigenmann from Mortgage Choice in Subiaco on (08) 6355 6834 or 0412 022 110.
Alternatively, if you have questions you can email Daniel to daniel.eigenmann@mortgagechoice.com.au.
And if you're in Subiaco, why don't you pop into our office for a coffee.
If you want to find out if you could benefit from switching home loans (i.e. refinance) - take advantage of our Free 15-minute Home Loan Health Check service...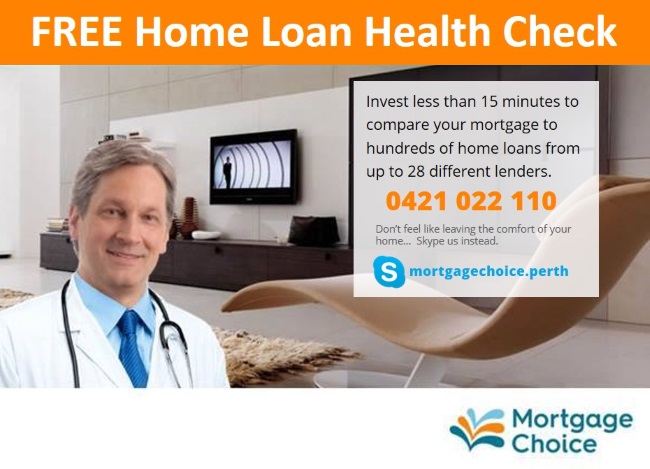 Mortgage Choice Subiaco, Perth - 2/33 Rokeby Road, Subiaco WA 6008 - Tel: (08) 6355 6834 - Mobile: 0412 022 110 - Email: daniel.eigenmann@mortgagechoice.com.au
Sign up to our free monthly newsletter to receive the latest news, tips and offers about home loans.
Be sure to share our blog on Facebook and Google+ and let others join the conversation.
Image courtesy of FreeDigitalPhotos.net