If you've gone straight to the bank, and have been rejected... give us a call to review your options.
Remember being rejected by one bank doesn't mean all lenders will turn you down too.
Because not all lenders are after the same borrowers, they assess the same home loan application differently.
Matching your home loan application with the right lenders is what a good broker does.
At Mortgage Choice Subiaco inEast Perth, to all but eliminate the risk of having your home loan application declined, we make sure, before submitting your application, to cross as many T's and dot as many I's as possible.
Pete never saw it coming
Let me tell you about a recent client of Mortgage Choice in Subiaco who found himself in a bit of a pickle. Let's call him Pete.
About 18 months ago, Pete had paid a 10% deposit on his first home. A brand new ultra-chic apartment situated in heart of the Perth CBD. Pete couldn't wait to move in.
However, with about three months to go until the rest of the finances were due, Pete did what most people would do and applied for a home loan with his existing bank (one of the big four).
Normally, the bank would have easily approved his application. Pete's income and deposit were large enough to tick all the boxes. Even his credit history was exemplary.
But they didn't... and he never saw it coming!
So what happened?
So why did 'his' bank declined his home loan application?
It wasn't the apartment itself - it was large enough (i.e. at least 50 square meters). No, the issue was the sheer size of the development.
You see the apartment Pete bought was only one of almost 200 apartments in the development.
To the bank the development was simply too large and not worth the risk.
Pete did what he should have done in the first place
So when Pete got the bad news from his bank, instead of panicking, he did what he should have done in the first place... he went to see a mortgage broker.
He called Daniel Eigenmann at Mortgage Choice Subiaco in Perth and within a couple of days was presented with a choice of three different lenders to choose from.
His loan application was quickly approved and Pete was ready for settlement. At least until the developer moved the settlement date forward catching everyone by surprise.
Fortunately, because of Mortgage Choice Subiaco in Perth works closely with up to 27 different lenders, Daniel Eigenmann was able to put enough pressure on the bank to meet the new settlement date.
Words can't describe how relieved Pete was. He's now the very proud owner of his very first home and can't wait to move in before the end of June.
All od us at Mortgage Choice Subiaco in Perth wish Pete many years of happiness in his first home.
Call us if your home loan has been declined
If you want us to review your application or identify your options moving forward, feel free to call Daniel Eigenmann from Mortgage Choice Subiaco on (08) 6355 6834 or 0412 022 110.
Alternatively, if you have questions you can email Daniel to daniel.eigenmann@mortgagechoice.com.au.
And if you're in Subiaco, why don't you pop into our office for a coffee.
Sign up to our free monthly newsletter to receive the latest news, tips and offers about home loans.
Be sure to share our blog on Facebook and Google+ and let others join the conversation.
If you want to find out if you could benefit from switching home loans (i.e. refinance) - take advantage of our Free 15-minute Home Loan Health Check service...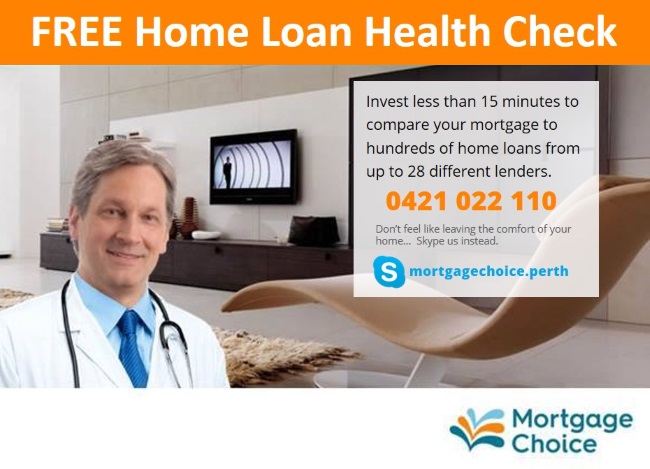 Mortgage Choice Subiaco, Perth - 2/33 Rokeby Road, Subiaco WA 6008 - Tel: (08) 6355 6834 - Mobile: 0412 022 110 - Email: daniel.eigenmann@mortgagechoice.com.au