The Adviser 2016 & 2017 Top 50 Mortgage Broker 
MPA 2016 & 2017 Top 50 Mortgage Broker 
Mortgage Choice 2012 -2017 Top 10 Franchisees in NSW by volume
BRAND RECOGNITION
Mortgage Choice Limited was founded in 1992 and is one of Australia's leading mortgage brokers. Mortgage Choice is a multi-award winning brand and an ASX 300 listed business.
WIDE CHOICE
Including all the major banks, we over 20 lenders and approximately 400 products, so you get genuine choices.
CUSTOMER SERVICE
Regardless of circumstances and your eligibility for home loans, we can respond to your queries within one business day.
TRANSPARENT COMMISSION
We are paid the same commission regardless of the lender or loan product you choose on our lending panel. Our service to you is at no cost.
NO CHARGE
Our service comes at no cost to you. Our commission from the lender is not added to your home loan.
ACADEMIC ASSURANCES 
Our loan consultants are degree and MFAA qualified.
FREE RP Data / Residex reports
These reports provide historical trend and estimated price on most properties in NSW. Up to 5 free RP Data or Residex reports can be provided - usually worth $89 and $75 each.
CONVENIENT
We are available six days a week between 8 a.m. - 8 p.m at our Pyrmont office or any location that suits you.
For a live and secure online meeting, our office uses Citrix. Our laptops can be viewed live during this virtual meeting.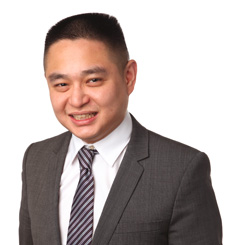 Raymond Teh
Raymond is the founder of Mortgage Choice Pyrmont, Randwick & Maroubra. Raymond came from a fund accounting background prior to joining Mortgage Choice. He has since settled well in excess of $500 million in loans. Raymond is a Justice of the Peace, registered CPA and has a Master Degree in Finance from UNSW.
To maintain service standard, Raymond renders service to existing customers only.
raymond.teh@mortgagechoice.com.au
0422 800 933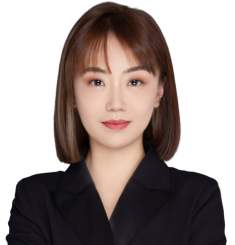 Erica Gu
Senior Loan Consultant
Erica joined Mortgage Choice Pyrmont & Randwick in 2012 as a client service manager whilst studying part-time. She has since graduated with a Master Degree from the University of Newcastle in accounting and finance.
Erica is presently our office senior loan consultant specialising in looking after Asian customers. Erica is conversant in Mandarin and can speak limited Cantonese. Erica has consistently outsold an average mortgage consultant by a ratio of 3:1; illuminating her success in adding value to clients.
Erica addresses all our customers' enquiries, & concerns while ensuring excellent customer service and satisfaction throughout the home loan process.
erica.gu@mortgagechoice.com.au
0435 720 848
02 9571 7213
Carolyn Spampinato
Our in-house financial planner, Carolyn Spampinato, is here to assist with financial needs and answer all of your questions from superannuation to a review of your current portfolio. Whether it's simple or complex, the solutions that he offers are tailored for you personally. Chat with her and see your what possibilities are!
carolyn.spampinato@mortgagechoice.com.au
0412 288 512
Sarah Lu
Sarah has always had a passion for property investment where she first started working in the Realty industry and become a successful Licensed Real Estate Agent (LREA).
Sarah joined Mortgage Choice team as a client support co-ordinator to pursue her love of meeting people and helping them achieve the acquisition of their properties.
Sarah also assists our loan consultants to organize client's mortgage applications, ensure our client's queries and concerns are addressed whilst delivering great customer service and satisfaction.
Sarah has a Master Degree in Finance from the University of Technology Sydney and is conversant in English and Mandarin.
sarah.lu@mortgagechoice.com.au
0413 342 615
Cici Wang
Cici is our office's loan administrator reporting to Erica Gu. She assists Erica in drafting mortgage applications, preparation of RP Data / Residex reports.
Cici graduated from the University of Sydney in accounting in 2016. She is presently undertaking courses to obtain a Certificate IV in Mortgage Broking to become a limited credit representative.
cici.wang@mortgagechoice.com.au
02 9571 7213
Trinh Ly
Trinh is a loan consultant with Mortgage Choice with many years of finance industry experience working with global corporations in Asia/Australia. With a passion for property investments, Trinh has built her own successful investment portfolio Australia wide. This makes her well versed in the process of real estate transactions and lending needs.
Trinh is committed to helping new and experienced investors alike find the right loan product for their needs. She can also explain how best to utilise your current equity position to help you maximise your property investment strategies.
Whether you require a first home loan, commercial finance, investment loans, refinancing, SMSF or any other property finance, Trinh can help you find a personalised finance solution.
Trinh has a BSc majoring in Mathematics from the University of NSW. She is fluent in English and Vietnamese.
trinh.ly@mortgagechoice.com.au
0423 522 056
Matthew Solomon
Matthew can be a bridge in providing mezzanine finances, private funding and property development funding >$5m. Matthew has successfully assisted with arranging several medium size development projects >$10m in South Australia. Matthew has a penchant for mixed martial arts. He practices Japanese aikido during his spare time.