October 25, 2016
Carol Fairchild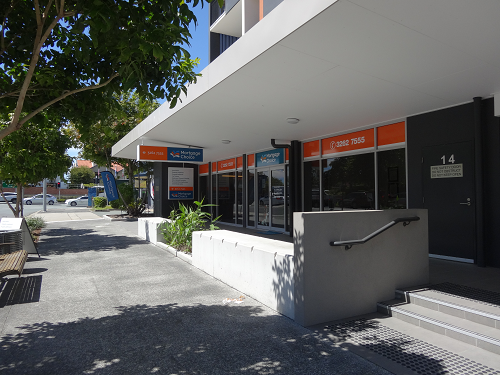 WELCOME TO OUR SPRING NEWSLETTER
Spring and early Summer are usually peak times for selling properties right across Australia and in our latest 'Choices' Newsletter we take a look at what is involved in getting your home "sale ready" with some really good tips on decluttering and home staging.
Additionally we cover at some depth major discussion points around property investment and what developments are impacting the lending market, which I actually covered initially with my last Newsletter. This is definitely worth a read. To access a copy of our latest 'Choices' newsletter for more, please click on the link:https://www.mortgagechoice.com.au/colin.fairchild/newsletter
CAR LOANS AND ASSET FINANCE
As many of our clients are aware, we have been helping our clients with Car Loans for many years now. I am pleased to confirm the launch of Mortgage Choice Asset Finance. This brings us a substantial choice of lenders who specialise not only in Car Finance, but Asset Finance for business as well. So this covers trucks, backhoes, bobcats, planes (yes really!), office equipment and fit outs and so on.
We can also assist with finding a vehicle for you which is a service I have used in my own business saving us $100's off the purchase price of one of our cars.
Our team can also take the mystery out of the finance offers from dealers – there is no such thing as a free lunch! – and I see a number of low or 0.00% finance offers in the market being advertised again, and this is likely to increase as we get closer to the end of the calendar year.
We have also been successful in refinancing some existing car finance deals, to lower rates and more favorable terms for our clients.
So there are lots of options here and if you think we can help you please give us a call.
INTEREST RATES – THEY ARE STILL LOW!
The Reserve Bank has kept the Cash Rate on hold at 1.50% for the past three months and the chatter in the market is around an expectation of a further rate reduction before the end of this year.
We have also seen some recent downward movement in the 5 year fixed rates, so it seems pretty clear at this stage that the financial markets don't see any upward pressure on rates on the short to medium term.
It is also clear that the Reserve Bank doesn't think that a further rate cut is necessarily likely to have any significant impact on personal spending, and in part this is because it is unlikely that the banks will pass on the full extent of any reduction in the cash rate. This simply stands to reason (unless you are a politician of course) because lenders do not fund their loan books using money from the Reserve Bank, they fund their loan books from a variety of sources including deposit holders, Superannuation Funds and the Financial Markets.
Home Loan Rates for Owner Occupied properties are available for approved clients, at under 4% for lending at 80% or below, and Investment loans are available at around 4.00% also depending on loan structure.
Please give Jenny or me a call - it is time for a home loan health check!!
Colin and the Team
*Rates quoted were correct at the time of writing but are subject to variation at the discretion of the respective lenders.