Your Mortgage Brokers & Financial Services Experts in North Brisbane - Aspley, Albany Creek, Chermside and Carseldine.
Chermside
5.0 (17+ total reviews)
Aggregated from: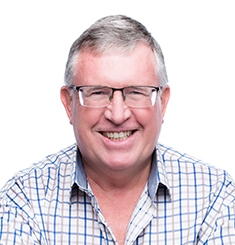 Call Us

Mortgage Choice Chermside

Office - 07 3180 1648
Open Hours

Mortgage Choice Chermside

Monday - Friday: 9:00am - 5:00pm


After hours by appointment

Free Appointment
Address
16 / 51 Playfield Street
CHERMSIDE,

QLD

4032



Start your home loan journey today
We make your next home loan in North Brisbane easy
Your team of Mortgage Brokers & Financial Services Experts in Chermside and North Brisbane have over 40 years of experience that we dedicate to helping you achieve your home owning dreams.
Our focus is to help you make the right home loan decisions for your individual circumstances with the help of our mortgage broker and property expertise.
Our mortgage broker's experience is your best asset if you are:
Buying your first home
Refinancing your home loan
Purchasing an investment property
Upgrading to your next home
Looking for ways to use home equity
Downsizing
With over 40 years of finance industry experience, we're dedicated to helping you find the right loan – we sort through over 25 lenders and hundreds of loans on your behalf, to save you time and worry, so you can achieve your home owning goals.
We take care of the paperwork
We make the loan process easy.
You make the final home loan choice, and then sit back and our team works with your lender, solicitor and real estate agent or builder to make your home purchase quick and easy.
We'll keep you up to date at all times – all the way from application to settlement.
Our service comes at no cost to you
We are paid by lenders – not you, so there are no hidden charges or additional fees when you arrange your next loan through Mortgage Choice North Brisbane.
Our Mortgage Choice team can now assist you with personal loans, car and equipment loans, income protection and life insurance cover as well as debt reduction strategies.
Getting started is easy
Speak with Mortgage Choice North Brisbane today to discover how easy your next loan can be.
Call Colin Fairchild on 0413 052 468 or contact our office at 16/51 Playfield Street, Chermside QLD 4032 by calling 07 3180 1648.
Check your borrowing capacity
Are you eager to understand your borrowing capacity based on your salary and financial commitments? At Mortgage Choice servicing North Brisbane - Aspley, Albany Creek, Chermside Carseldine and surrounds, we understand that finding out how much you can borrow for that dream home you've always wanted can be tricky, which is why we have some awesome calculators to make it easy!
Check out our free home loan calculators here or get in touch with Colin to discuss your unique circumstances.
Ready to kickstart your journey to home ownership?
We'll assist you along the way and do all the legwork for you! Call Colin today on 07 3180 1648.
The right home loan for your needs
Our mission is to find the right home loan for your individual needs and to always have your best interests at heart. Plain and simple. Which is why we have such a wide range of lenders to choose from. We can search through hundreds of products to find something tailored to your situation. ~
Client reviews
Janet from Mortgage Choice was on the pulse with our loan from start to finish, we didn't have to do any chasing and no question went unanswered. We were very happy with the service Janet provided and would recommend her to anyone we know. Thank you for taking care of us -
these giys are top notch
they will hook up a silly bloke like me with a home loan easy done
Obtaining finance for a mortgage can be a very daunting, and most often emotional experience. Having dealt directly with the major banks in the past when purchasing property, I have found them traditionally difficult to deal with, and lacking of any personable qualities. Making the decision to purchase property will be the biggest choice many of us ever make, so it is critical that you find a len... read more
A good friend recommended me to Mortgage Choice when I was faced with the task of buying my own place.
I have to say, you made the process stress free and easy for me. It saved me having to do all the research on my own, as we are all time poor and I would highly recommend you to any friends thinking of buying a place.
There was very few trips to sign terms etc. It took the fear factor out of purchasing my first home.
Thank you kindly.
As first home buyers, the world of mortgages is a daunting one! We both thank you for making the process as painless as possible – your flexibility, patience and ongoing support has been greatly valued by both of us, and we would not hesitate to recommend Mortgage Choice to our friends and family.

If we are ever in the position of needing to refinance our mortgage, or establish another, you would most certainly be the first person we would call!
Thank you so much for all of your help with buying our first home. Not only did you provide us financial advice, but helped us through the whole process from initial advice, to securing the loan and we could not have done this without you and the whole Mortgage Choice team. We love our new home and hope to make so many lasting memories here. You truly went above and beyond and provide advice and support all the way up until settlement. Thank you for everything!
Thank you for making such a potentially stressful time an absolute breeze. Am now all settled in to my very own first home!

Your support and communication made obtaining my finance a really pleasurable experience. Thanks again!

We could not speak highly enough of you and your team.

We have been using your services for the past 6 years. We are more than happy with the services received and we would not hesitate to recommend your services to others.

We are looking forward to doing business with you again in the near future.

Thank you

Our mortgage broker was knowledgeable and easily approachable with questions we had as first home buyers.

The process was straight forward, so much that we felt like we hadn't done any of the work once we were approved.

Our broker was also readily available when the deadlines started rolling in.

We will definitely use Mortgage Choice again.

I found yourself and Janet to be extremely helpful and very prompt in returning calls and emails, making the process of purchasing my first home that little bit less stressful.

Thank you for all your help and advice throughout the whole process.

Refinancing guide
Considering refinancing? Our guide explains the reasons, costs and steps involved in refinancing your home loan.