Mortgage Brokers in Wollongong, Corrimal, Thirroul and surrounding areas
Do you need a top rated Mortgage Broker? Talk to Dale Bannerman, your local Mortgage Choice broker from Corrimal, NSW. Get in touch with our team to discuss your home loan requirements.
Corrimal
5.0 (34+ total reviews)
Aggregated from:







Call Us

Mortgage Choice Corrimal

Office - 0425 320 750
Open Hours

Mortgage Choice Corrimal

Office hours 10 - 4pm and after hours by appointment

Free Appointment
Address
4/104 Railway Street
CORRIMAL,

NSW

2518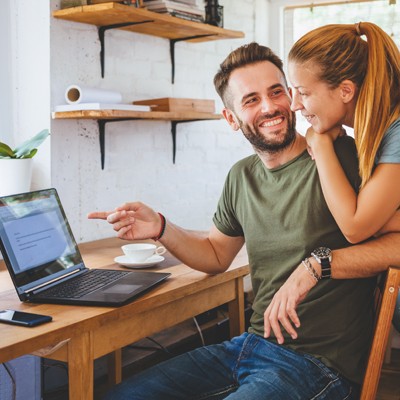 Latest home loan interest rates
Start your home loan journey today
Top Rated Mortgage Broker in the Wollongong area
As a Mortgage Broker, I have access to a wide panel of lenders and over 300 products which ensures I am able to provide the product to best suit your needs. Whether you are purchasing your First Home, Upgrading , Refinancing or Purchasing an Investment property I will be able to help your navigate the jungle of home loan options with confidence.
Our exclusive Morgtage Choice software and principles ensure that I identify the most suitable solution to you. I live locally, own my own home and an investment property.
I put great value on the service I am able to provide to my clients and I see you as being my client for life working with you to achieve your financial goals.
Want more information about the home loan process?
Our free property guides are packed full of information to help you navigate the process. If you're ready to lower your mortgage repayments or purchase a new property then you will find our guides extremely helpful.
Download your copy for free here!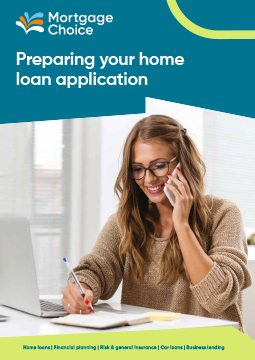 Ready to get started? Call Dale on 0425 320 750 or "click" the contact us button to discuss your home loan requirements.
Mortgage Broker Dale Bannerman can help you with:
What do you need to prepare a home loan application?
Why should you choose us when organising your next home loan?
You can be confident that our recommendation is 100% based on the right outcome for your situation.
This is different to banks who will only push their own products. With us, this is not the case! Our mission is to see every homeowner and investor with the most competitive deal.
The best thing about using a Mortgage Choice broker is that through us, you have access to hundreds of home loans from over 20 lenders, including all the big banks and a range of specialist lenders.
To arrange an appointment please call Dale Bannerman 0425 320 750.
The right home loan for your needs
Our mission is to find the right home loan for your individual needs and to always have your best interests at heart. Plain and simple. Which is why we have such a wide range of lenders to choose from. We can search through hundreds of products to find something tailored to your situation. ~
Client reviews
I highly recommend Dale Bannerman as a Mortgage Broker. Dale was recommended to us by a friend, and I couldn't have been happier with her service. Dale is friendly and approachable, as well as extremely knowledgeable. She takes the time to answer all of your questions and make sure you are fully informed. If you are looking for a Mortgage Broker, Dale is the one you want to trust.
Dale helped us get our first loan and when it came time to refinance, it was off to see Dale again. Dale is very understanding and provided great advice on the best options for our situation and finding the best product that suited our needs. The service and communication from Dale and Simone was great and they made it a stress free process. I would highly recommend Mortgage Choice Corrimal.
My Wife and I continue to come back to Dale and her Team because after more than 8 years they continue to offer outstanding customer service, unbiased opinions and are always happy to answer any questions we have.
Dales nature is very bubbly and joyful easy to communicate with and understanding with answering question that may sound silly to her, no both to her in any kind of way, made me feel comfortable with having little understanding of getting a loan. Dale is quick in her job and makes sure things are sorted straight away, I would recommend Dale to anybody and everybody she is 100% good at what she does. Eve... read more
From first initial contact Dale is absolutely fantastic. Always prompt with getting back to you and doing all she can to help. Simone was always amazing also, again always prompt with any questions. Would recommend Dale to any of my friends or family
Very happy with the service received from Dale and Simone. Both very helpful with the whole process and any questions we had
Dale and Simone were super helpful with the purchase of my first home. I would definitely recommend.
We loved working with Dale and Simone. It was such a smooth process and they were very knowledgeable.
Dale and Simone were fantastic. Always going above and beyond to work out any hiccups with our mortgage and new loan. Their commitment to getting us the best loan was exceptional. And always having excellent communications with us. They made it seem very personal. I will be highly recommending them to anyone searching for a mortgage.
From the prespective of a first home buyer, entering the world of real estate can be overwhelming and confusing, but the team at Mortgage Choice answered all of my questions, guided me through the process and helped me access the right loan product for my family. Highly recommend, I don't know what I would have done without Mortgage Choice. The service was excellent and friendly.