First home buyers
First Home Buyers | Sale, Warragul & Traralgon

Taking the first step towards owning your own home is both exciting and a little overwhelming. But the rewards are outstanding. As your local Mortgage Choice broker in Sale, I can take the stress out of the home loan process with expert advice and support.
The first step in buying or building a new home is figuring out how much you can borrow! While this may feel overwhelming, the team from Mortgage Choice in Sale have you covered. We offer all of our clients a huge range of resources to help you buy your first home.
Download our free First Home Buyer guide here!
Once you've worked out how much you can afford to borrow and repay, saved your deposit, factored in all the costs involved, and investigated the home loan that's right for you, now comes the fun part – buying your home! To help you we have outlined the steps below:
The home loan application process
We'll meet with you to understand your financial & lifestyle goals. We'll search through hundreds of home loans to find the one that's right for you, calculate your borrowing power, work out repayments and answer any questions that you may have.


Once we've helped you choose the loan that's right for you, we'll help you prepare the application and guide you through the process.


The lender will provide conditional approval while they organise the property valuation and conduct a credit check. We'll stay in touch with the lender and keep you informed along the way.


The next step is unconditional (full) approval. This is a formal acknowledgement that your home loan application has been approved.


Once your loan documents arrive, we'll organise a time to meet and help you complete the document.


Loan settlement: if you're purchasing a property, your solicitor/conveyancer will organise settlement directly with the lender, according to the settlement date on the contract of sale. If you're refinancing your existing home loan, the lenders will liaise directly to exchange the documents.
Keeping in touch: our service doesn't end once your loan settles. We will stay in touch to make sure your home loan is the right solution for your needs now and in the future.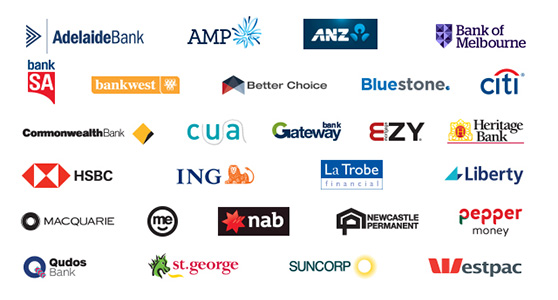 Apply for the First Home Buyers Grant
As your local Mortgage Choice broker in Sale, we will let you know whether you're eligible for the
First Home Owners Grant
and help with the paperwork, right through to settlement.
"Dane is an exceptional mortgage broker with fantastic customer service skills who always takes the time to answers all your questions and follow up on any issues you may have. Dane makes the loan process so much easier which is great when you have a busy schedule. Thank you for your awesome service Dane!"

[ Marika Jones ]
Some resources to help guide you

Book an appointment or call Dane for a quick chat on (03) 5144 3265 or 0438 626 885 or click on the Contact Us button at the top of the page.