June 24, 2016
Rikki Stanley
It's all about location, location, location when it comes to property investment success. From a mortgage broker's perspective, your home loan obviously plays a big part when it comes to your cash flow and long term returns, but whether you are buying for investment or as a home to live in, the location you buy your property in, is ultimately the key to it's success.
For June 2016, my suburb of the month in North Brisbane is Caboolture QLD 4510.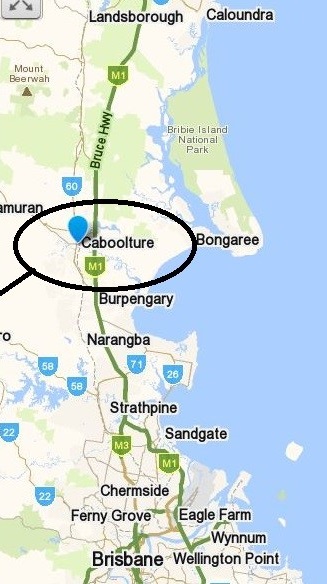 LOCATION: Caboolture QLD 4510, is located approximately 44 Kilometers north of the Brisbane CBD and is considered to be the northernmost urban hub of the Greater Brisbane area. Caboolture has 21 parks that cover only 2% of the suburb's total area and is primarily a growth area due to is location between Brisbane and the Sunshine Coast, and the availability of relatively cheap land.
BORDERS: Bordering Caboolture are the suburbs, Elimbah in the North, Toorbul, Nigi, Beachmere, Burpengary East, Moorayfield, Caboolture South, Bellmere, Moodlu and Wamuran.
SIZE & POPULATION: Caboolture is approximately 68 square kilometers in size, and has grown in population (according to CoreLogic RPData) to around 27,000 (in 2011) which was an approximate growth of 55% since 2006.
The primary demographic is couples with children.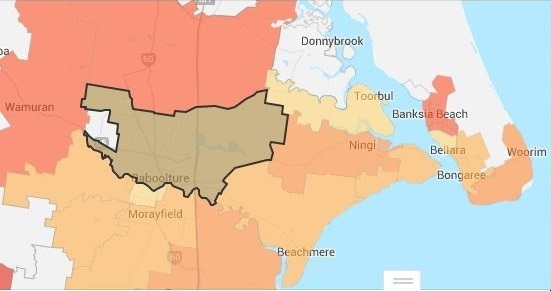 PRIMARY TYPE OF PROPERTIES: Around 50% of Caboolture's residents lived in owner occupied properties (in 2011) and the majority work in non-specific occupations.

Market Statistics: (per Real.estate.com.au and CoreLogic RP Data – as at 6/6/16)
Annual Growth: 9.9%
Median Price: $328,000.00 – based on 445 home sales, which is a 60% increase from the same period 5 years ago.
Median Rent: $330 per week
Rental Yeild: 5.2%, based on 1,148 property rentals and 445 property sales over the preceding 12 months.
Rental Demand: Average
HANDY LINKS – MORE INFORMATION:
www.realestate.com.au
www.domain.com.au
Investor Guide – Mortgage Choice's Downloadable guide to help you with all things investing.
Why choose Mortgage Choice?
No charge to you for home loan service - the lender pays me after your loan settles.
Mortgage Choice brokers are paid the same rate of commission regardless of which home loan you choose, as long as it's a residential home loan with one of the lenders on our panel
Access to up to 28 of Australia's leading lenders, including the major banks.
I make it easier for you by preparing the paperwork, lodging the application and doing all of the follow up on your behalf.
Are you ready to get your finances organised so you can buy a property?
Book your free consultation with Daniel Meade to get your financial foundations ready now.
Or, for further information on this or any other topic, please contact your Mortgage Choice broker,
Daniel Meade:
Mortgage Choice Brisbane North
Phone 07 3833 9666,
Email daniel.meade@mortgagechoice.com.au
Important information
This article is for general information purposes only and does not constitute specialist advice. It should not be relied upon for the purposes of entering into any legal or financial commitments. It has been prepared without considering your objectives, financial situation or needs. You should, before acting on the advice, consider its appropriateness to your circumstances, and specific investment advice should be obtained from a suitably qualified professional before adopting any investment strategy.