February 13, 2015
Rikki Stanley
Now that 2015 is well underway, Daniel Meade from Mortgage Choice helps you work out where to invest in Brisbane in 2015.
In 2014, investors turned to Brisbane thanks to its ample room for capital growth and rental yield potential compared with Sydney and Melbourne, who were struggling to sustain their phenomenal growth rates from 2013.
Moderate Growth for Brisbane in 2015
According to Domain group's senior economist Dr Andrew Wilson, Brisbane's cooler market was and is more affordable to buy in, and with no apparent danger of a meltdown as was seen as a result of the boom in growth in Sydney throughout 2013 and 2014, buyers priced out of other cities still see Brisbane as a good area to invest in.
Brisbane's growth in 2015 however, is expected to be slower than in 2014 with only a 4-5% growth predicted, according to Dr Wilson. This moderate growth should still see Brisbane faring better than most other capital cities, however there is still an expectation that Sydney will remain the market leader.
With good activity in the middle to upper price ranges, the perception that it's a good time to buy is continuing in Brisbane in 2015.
Which Brisbane suburbs to invest in:
If you are in Brisbane and ready to invest, Daniel is your local home loan expert and would be happy to talk to you about your finance options.
If you are researching where to buy in Brisbane, property experts consistently suggest that within 10kms of the city is your best bet, with good buying opportunities still available because prices are not that much higher than they were three to four years ago. If you picture a wide arch from Carindale to Indooroopilly, upwards to Chermside and out to The Gap, you will be on the money.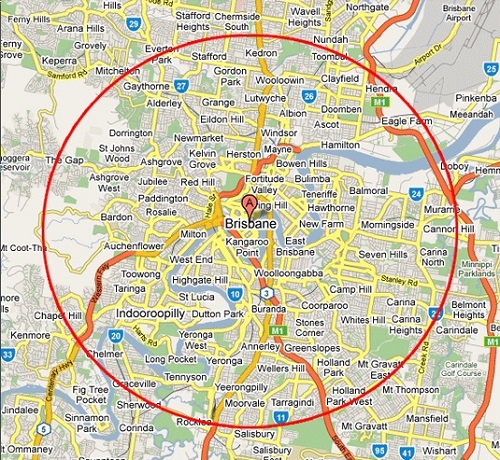 Looking further north however, some suburbs or pockets within a larger area, are performing stronger than average.
Before talking to Daniel about your finances, doing your research via reputable online sites such as www.realestate.com.au or www.domain.com.au to narrow down where to buy is your best bet. Once you are ready to get your finances ready to go with a pre-approval or you have a particular property you would like more informatino on, contact Daniel to book an appointment, or for your free RP data report.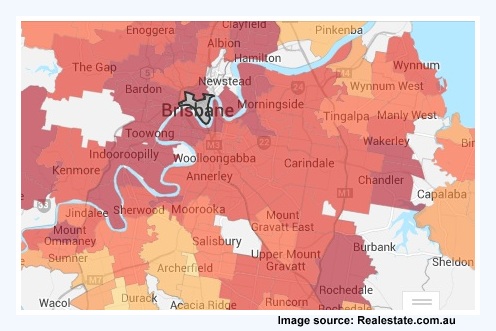 Seeing the bigger Brisbane picture:
If you are a visual person, www.realestate.com.au provides a research tool that gives a snapshot of suburbs and how they are performing on an investment level. You simply hover your mouse over the suburb and it highlights the Investment Property Data by Annual Growth, Median price, and by rental yield. Move your mouse, and you get the next suburb's data. It's so easy to compare and locate these strong performing pockets, and also those that are not performing so well.
Pick your suburb Pockets:
For example, using this tool, in a matter of minutes, a comparison of the suburbs north of Brisbane produced the following top 3 performing suburbs:
Griffin has had 15.9% annual growth with a 4.7% rental yield, with a median price of $440K and a median rent of $395 pw.

Warner is not far behind with a 12.2% annual growth, 4.6% rental yield, $480K medial price and $425 per week median rental return.

Mango Hill was another strong performer in this area, with a 7.5% annual growth, 4.9% rental yield, $442K median price and $420 per week median rental return.

It's a fantastic investment property research tool to help you narrow down where in a certain broad area the pick of the suburb pockets really are:
Click on this link to check it out:
Realestate.com.au Investment Property Research Tool
Once you have done your suburb, location and property research using these great tools, contact me to help you with your financial options. Mortgage Choice now does Financial planning as well as home loans, and can offer a free property report if you require one.
Contact me today to get your property plans underway.
Daniel Meade - Mortgage Choice
Phone 07 3833 9666,
Email daniel.meade@mortgagechoice.com.au
Or simply click on the 'contact us' tab on this page.
If this information has been helpful to you or might be relevant to someone you know, please share it via email or on social media.
Daniel is looking forward to helping you with your home loan options today. Thanks for reading our blog.
Important information
This article is for general information purposes only and does not constitute specialist advice. Daniel Meade is not a property or real estate expert. This article and the information within it should not be relied upon for the purposes of entering into any legal or financial commitments. It has been prepared without considering your objectives, financial situation or needs. You should, before acting on the advice, consider its appropriateness to your circumstances, and specific investment advice should be obtained from a suitably qualified professional before adopting any investment strategy.