Renovating
Renovating your property? Your Hope Island & Coomera mortgage brokers have the right finance options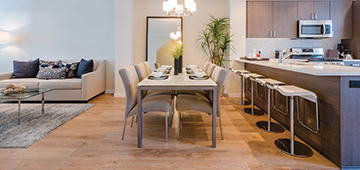 Whether you bought your current property with the aim of renovating, or you decided to complete home improvements rather than moving house - your first step is to speak to our team at Mortgage Choice in Hope Island, your local mortgage brokers for Coomera & Pimpama.
A well-planned home improvement can add value to your home as well as transforming it into a more comfortable place to live – the sort of home you've always wanted.
Renovating is often more affordable than moving. It involves none of the expenses associated with buying and selling property, so every dollar goes towards creating your ideal home.
There are a number of ways to finance your renovation...and our Hope Island mortgage brokers can help you work through the options.
If you've owned your home for some time or made inroads into your home loan repayments, chances are you've built up valuable home equity that could fund your renovations. Here's a video that explains more detail around tapping into equity.
Alternatively it may be worth your while to consider switching lenders as a new loan could work harder for you in the long run even after factoring in break costs.
Or a personal or construction loan may be your best option. We have a helpful Guide "Ready to build or renovate your dream home?" that explains in more detail your options available for downloading now.
Whatever way you can be sure that our Hope Island & Coomera team can help you choose the most suitable loan for your needs.
Contact us today if you would like to explore your options. Call us today on 07 5594 0800 or book an appointment with us directly online.