Your local mortgage brokers servicing Geelong & the Bellarine
Looking for a home loan? Talk to Darren Turner, your local Mortgage Choice broker from Geelong, VIC. Let us research and compare up over 20 lenders for you
Call Us
Office - 03 5229 2918
Fax - 03 5229 2918
Open Hours

Monday - Friday: 9:00am - 5:00pm


After hours by appointment
Address
Level 5, 65 Brougham Street
GEELONG,

VIC

3220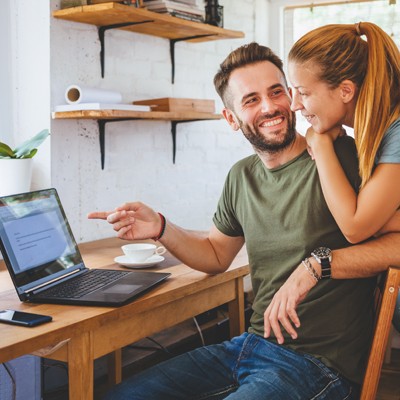 Latest home loan interest rates
Mortgage Choice in Geelong
When you use the team of mortgage brokers at Mortgage Choice in Geelong, it's like having over 20 lenders all competing to offer you the best deal on your home loan.
Our team are solely focused on ensuring clients enjoy the excitement of buying a new home or investment property, by making the home loan application process easy and stress-free.
Home Loans Geelong
We take the time to explore your individual circumstances and goals to identify the right loan option for your needs. This is different from when you go straight to a bank, where your options are often limited.
By allowing Mortgage Choice in Geelong to do all the research and shopping around for your ideal home loan, you can save yourself time, stress and money. The end result? You'll be offered the very best finance options available for your needs.
We can guide you with information on how to build your deposit, which lenders are suitable for your circumstances, and how to pay off your loan faster.
We can also help you with:
We are here to help you!
Mortgage Choice in Geelong is open five days a week and by appointment after hours and on weekends. Our mission is to find the right home loan for your individual needs and to always have your best interests at heart.
So if you're looking to save money on your home loan, secure finance for a new property or if you need an experienced Mortgage Broker, then please call our office on 03 5229 2918.
To meet with us at a time and place convenient for you, simply give us a call on 03 5229 2918 or use the online booking tool.
Why Choose Mortgage Choice Geelong?
At Mortgage Choice Geelong, our home loan service is at no charge to our customers because the lenders pay us a commission on the loan once it settles. This doesn't affect the deal you get from the lender.
Home Loan Property Guides
If you would like to do some of your own research first, make sure you check out our home loan resources below!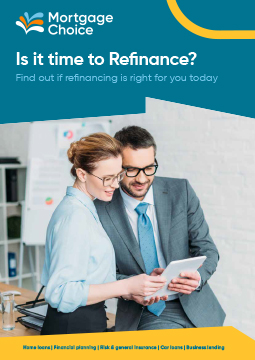 To arrange an appointment at a time and place convenient to you please call Darren Turner on 03 5229 2918.
The right home loan for your needs
Our mission is to find the right home loan for your individual needs and to always have your best interests at heart. Plain and simple. Which is why we have such a wide range of lenders to choose from. We can search through hundreds of products to find something tailored to your situation. ~
Darren Turner was and is always happy to talk to us, to meet with us and to discuss our options. We refinanced with a different lender all because Darren found us a better deal. The whole process was very smooth.
Our experience with Mortgage Choice, both times, was very positive. We knew we were being heard and understood. We also appreciated Louise's down to earth attitude - understanding daily costs and helping out any way she could.
Darren Turner helped us to navigate our way through a range of financial options. He was calm, informed and patient at a time that was very stressful and sometimes complex for us. Thank you Darren!
Darren's help with my mortgage as a first home buyer was fantastic ! He made it all very easy for me and saved me a lot of time & worry. I really appreciate his knowledge and the time he spent explaining things to me. Thank you!
Darren is easy going, happy, relaxed and made everything clear and understandable. The brownies were unexpected and very yummy, thanks heaps - keep them coming!
Darren made the home loan process a less stressful event as everything was organised and we were kept upto date with the procedure...we would use this service again !
Thankyou for everything you have done in helping us persue our dream home. we felt confident through the whole process because of your communication, professionalism and efficiency...would gladly reccommend you to others !
My partner and i were looking to purchase our first home. We had no idea where to start but Darren guided us through every step of the process, he was fast, efficient and reliable. Thank you Darren