August 31, 2015
Linda Coates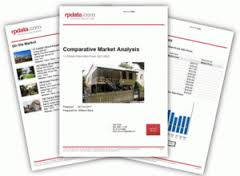 Melbourne grows fastest as auctions become more popular.
RpData reports that Melbourne traded places with Sydney over the past three months to record the highest rate of capital gain. Dwelling values in Melbourne surged 6.1 per cent higher over the three months ending July 31.
According to Residex, the median value of houses in the Wyndham council area is $376,000, the lowest in Melbourne. The most expensive houses can be found in Boroondara, with a median value of $1,804,000. The median house value now exceeds $1m in seven of Melbourne's 24 council areas.
RpData also reports there were approximately 380,000 dwellings advertised for sale across Australia's capital cities over the 2014/15 financial year, of which roughly 84,000 (26%) were advertised as auction sales. The proportion of auction sales has broadly been rising since the 2008/09 financial year when auctions comprised a much lower 16% of all dwellings listed for sale. The rise in the proportion of residential properties taken to auction should come as no surprise, considering how hot housing market conditions are in the auction-centric cities of Melbourne and Sydney.