June 19, 2016
David Lynam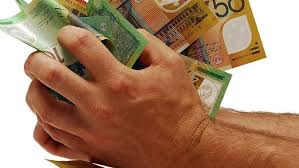 Would $5000 make a difference?
With the recent announcement of the increase to the Queensland First Home Owners Grant, should first home owners be dancing in the streets? Will it really make a difference? Short answer YES A total $20000 could just be the break you have been waiting for.
Typically banks will want to see at least 5% of the purchase price as a contribution or deposit from the borrower . If we add $5000 to your deposit, effectively you may have added $100,000 to your purchase price!
Borrowing capacity and affordability come in to play as well. But your price range has just expanded significantly.
Working on the 5% deposit contribution, the $20,000 gets you to a $400,000 purchase price. But what about purchase costs you ask? Depending on your price, as a first home owner, your costs to get get in will be between $2000 to $3000 typically.
Here is a scenario. Lets look at a brand new, completed  house or apartment for $350,000.  Lets use $2500 toward purchase costs, leaving $17,500 from the FHOG to cover your 5% deposit. Perfect!
So with very low cash input from yourself, you have entered the property market, and maybe, banished rent from your life forever.
Now you have repayments. Well, you are already making house payments, they are just going to your landlords mortgage not yours. I am sure they are very grateful, considering you are buying a house for them. In this scenario, your repayments will be around $370 per week. About the same it would cost to rent the same property.
With low interest rates, and a very competitive market in our region, this is the perfect buying storm for First Home Owners. Make sure you take advantage.
Give our office a call, come and see us. We can fill you in on the rest, and help you  buy your first property. Have a great day!!