August 08, 2017
Angela Kemp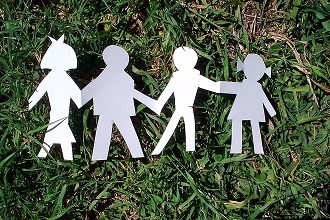 Major life events such as buying your first house, getting married or having your first child are exciting times, but it's also an important time to review your personal insurance needs.
 With increased responsibilities and financial commitments, you need to ensure that you and your family are covered in the event that something happens to you.  But what type of personal insurance is right for you?  Here we explain the four main types of personal insurance.
Life insurance
It's important to consider life insurance, particularly if you have a large debt such as a mortgage.  In the event that you pass away, life insurance is paid out in a lump sum to your nominated beneficiary (such as your spouse).
Income protection
How would you and your family cope financially if you suddenly lost your ability to earn an income?  If you're unable to work for a period of time due to illness or injury, income protection can pay a monthly benefit of up to 75% of your income. 
Trauma
Trauma cover pays out a lump sum in the event that you suffer a traumatic event, such as a serious illness.  It usually covers common but serious conditions such as cancer, stroke and heart attack.
Total and permanent disablement (TPD)
TPD provides a lump sum payment in the event that you become permanently disabled.  
As your local Perth mortgage broker and financial planning service, we believe it's important to help all of our customers protect themselves and their families. 
To find out more about the different types of personal insurance available to you, contact us on 9277 9888 to book an appointment with our financial planner.