November 17, 2016
Angela Kemp
There are so many options when it comes to renovating your home, but how do you know which ones will give you the best return on your money? Here we round up our top picks for renovating that will add real value to your home.
Create open space and light
Open-plan living areas are in high demand, with buyers favouring an open and free-flowing space between the kitchen and living areas. Knocking out an interior wall can be relatively inexpensive and will completely change the look and feel of a home, adding real value to your property.
Tip: Don't DIY - always have a professional builder check whether the wall is load bearing or not before knocking it down!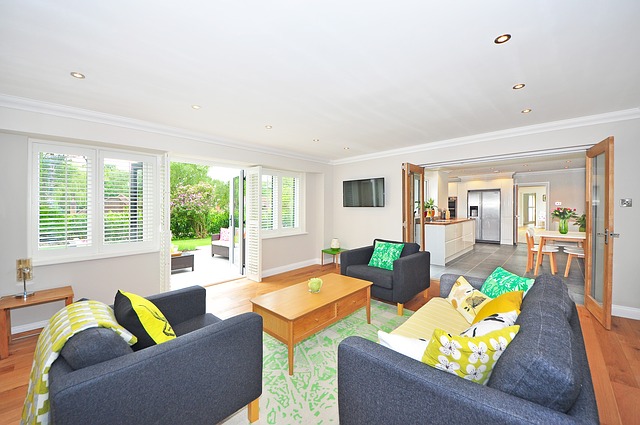 Spruce up your outdoor areas
With our warm, sunny weather it's no wonder Perth home buyers want a useable outdoor space to relax and entertain in year-round. If you have a large outdoor space, one of the best ways to add value to your home is to introduce an al fresco kitchen/dining area. Adding a deck, introducing attractive yet low maintenance plants and installing new turf are also great ways to bring your outdoor space to life.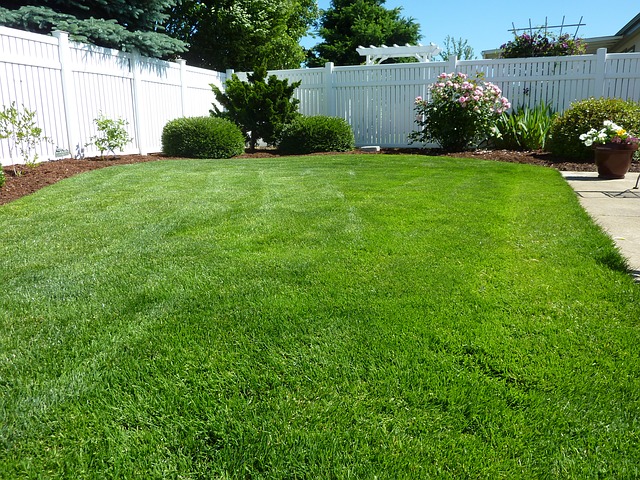 Bring the outdoors in
Make the most of that amazing outdoor space! Buyers really value an outdoor area that is an extension to the interior living space. Consider installing bi-fold doors to connect your open-plan living area to the outside space, this will create a large versatile area that will appeal to a wide range of buyers and add real value to your home.
Update your kitchen and bathroom
A modern, updated bathroom and kitchen is a huge selling point for your home. A full renovation will add the most value to your home, but if the budget doesn't allow for this consider alternatives such as replacing tap fixtures and fittings and replacing outdated appliances such as ovens and dishwashers.
Photo credit: NancyHugoCKD.com via Foter.com / CC BY-ND
Add an additional bathroom or bedroom
If your budget and space allows for it, adding an extra bathroom or bedroom is a wise investment. Particularly if your home has only one bathroom, adding an additional bathroom/ensuite will boost your home's value.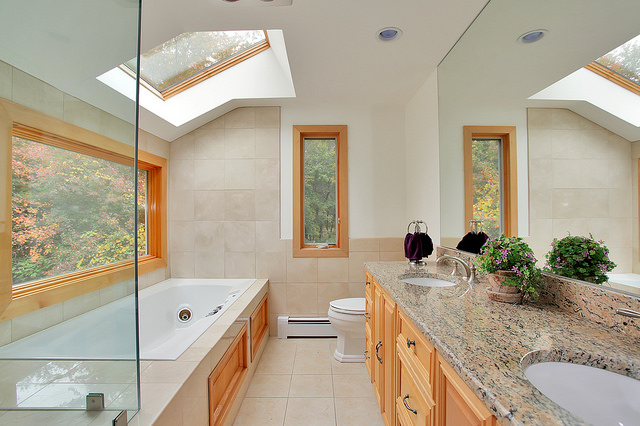 Photo credit: blamethecrane via Foter.com / CC BY-ND
Update the façade
The front of your home is the first thing a buyer will see, so it's vital to make a good first impression. Adding a fresh coat of paint or brick render in a neutral but modern colour, landscaping the garden and resurfacing the driveway will all add curb appeal – not to mention value – to your home.
Go Green
Modern, energy-efficient improvements to your home that reduce running costs are important features to any buyer. You can add value to your home by upgrading the heating and cooling systems, reverse-cycle systems with a high star energy rating are a good option and a must-have feature on many home buyer's lists.
Consider installing solar panels to reduce electricity costs even further. There are a number of government schemes available to assist owners of renewable energy systems, visit the WA Department of Finance for more information.
Ready to start renovating? We can help get your project started! Book an appointment with your local Perth mortgage broker to discuss your finance options. Contact us on 9277 9888 or complete the 'Contact Us' form at the top of this page.